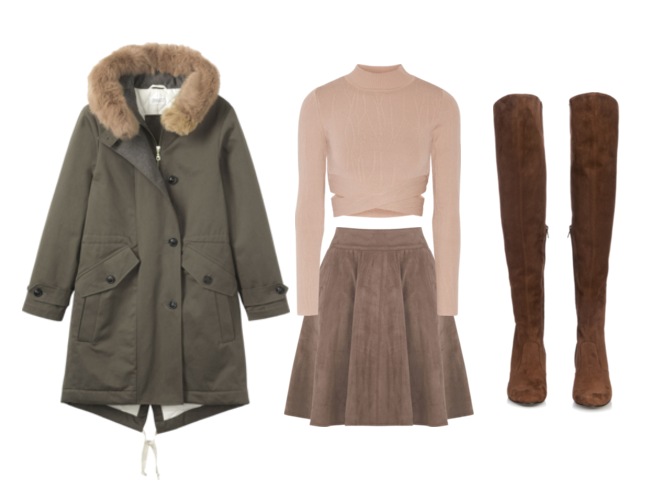 Happy Friday!!!
What do you guys have planned for the weekend? I've been so swamped with work and otherwise, it may just be a weekend spent on the couch for me. I really need to get my nails done though. Wonder if I'll make it out? LOL
So this weekend's outfit inspo comes from mixing the sporty and sweet worlds. You'll get a fun silhouette full of practicality once you add the parka and tights under the over the knee boots.
See more Outfit Idea posts here
Shop the look in the widget below:
Note about these Outfit Idea posts: I use Polyvore to create them and only use clothing that doesn't have models wearing them and that are visually appealing. Sometimes the exact item isn't available or is SO super ridiculous expensive. I'll always put the exact item when available in the widget, but I also include other similar options—if the exact item isn't available, please shop from similar items. I also try to include options in different sizes and price ranges when available.