Read ALL about my review process including how I take swatches, photos, and more here.
I'm SO happy to show you guys the TWELVE new shades Cover FX introduced recently to their already super extensive shade range in the Total Cover Cream Foundation. That means there are now FORTY Cover FX Total Cover Cream Foundation shades. There are additional shades now available also in the Natural Finish Liquid and Pressed Mineral (there's even MORE shades in Natural Finish & Pressed Mineral—I'll go over those in a future post). Typically people with very fair and very dark skin have an even harder time finding brands that make their shade, but Cover FX has some of the lightest and now darkest foundations for a brand available at a retailer like Sephora.
You can read my Cover FX foundation guide to see which formula(s) might be best for you.
Cover FX sent over the twelve new shades in the Total Cover Cream Foundation (I should be getting the other formulas and if I do, I'll put posts up for those as well). Total Cover Cream is one of my all-time favorite foundations (and I own a LOT of foundation…lol) because it covers like a DREAM yet still allows the skin to look like skin. You can also control the coverage, too—sheer it out for lighter coverage or layer it for more coverage. I also typically don't need concealer on spots when I use Total Cover Cream Foundation—I just add a little more where I need it. I love using my beautyblender to apply it because it gives me an amazing seamless look. You can use a foundation brush or an airbrush brush (like Sephora Pro Full Coverage Airbrush). There's also a sponge inside the Total Cover Cream Compact.
See more Cover FX Total Cover Cream Foundation posts here
For reference I'm N110 in Cover FX. See what other shades I wear here.
It also wears really well, too. I wore it in the HEAT of Trinidad during day two of Carnival AND I was playing mas all day. Since Cover FX Custom Cover Drops launched, I've been using those more this year (my beauty ADHD…lol) because they're so customizable, but I still love my Total Cover Cream.
Finding your shade
I'm N110. The N in my shade signifies the undertone (neutral) and the number part signifies how deep the shade is.
P means Pink (in the case for deeper shades—"pink" can look more red)
G means Golden
N means Neutral
The twelve new shades offer more options for medium olive skin tones(G+), deep golden brown skin tones, and very rich, deep chocolatey skin tones.
The new shades are G+40, G+50, G+60, G90, G100, G110, N85, N120, P100, P110, P120, and P125
Find your shade by taking the shade finder quiz on CoverFX.com
Bear in mind that the deeper shades look lighter untouched. After I swatched them you can see the true color.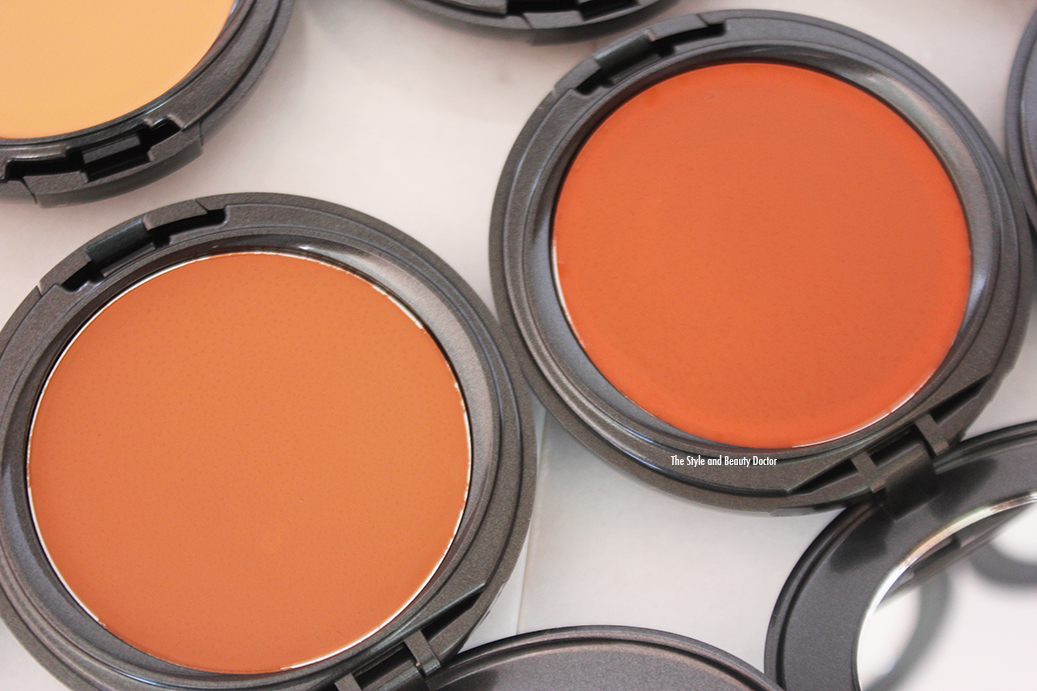 Note
Over the years with blogging and being introduced to new brands and with brands like Cover FX extending their shade range, it's become harder and harder for me to talk in MAC equivalents. Mainly because now brands are offering so many undertones in foundations but also because I find that since MAC is often the ONLY option for women with deeper skin tones (two trips to Europe this year allowed me to see how LIMITED the foundation options women with deeper skin who live there have) and I have a strong suspicion many people were wearing foundations that weren't quite right anyway. So me saying something is an NW45 to someone who wears NW45 but really wasn't an NW45 isn't helping much…lol. I also encourage those of you who tried Cover FX before and couldn't find a shade to try it out now that there's more shade options available. Or if you have a foundation that worked out in the warmer months and not now or vice versa, check out the new shade range to make sure you're in the right foundation :)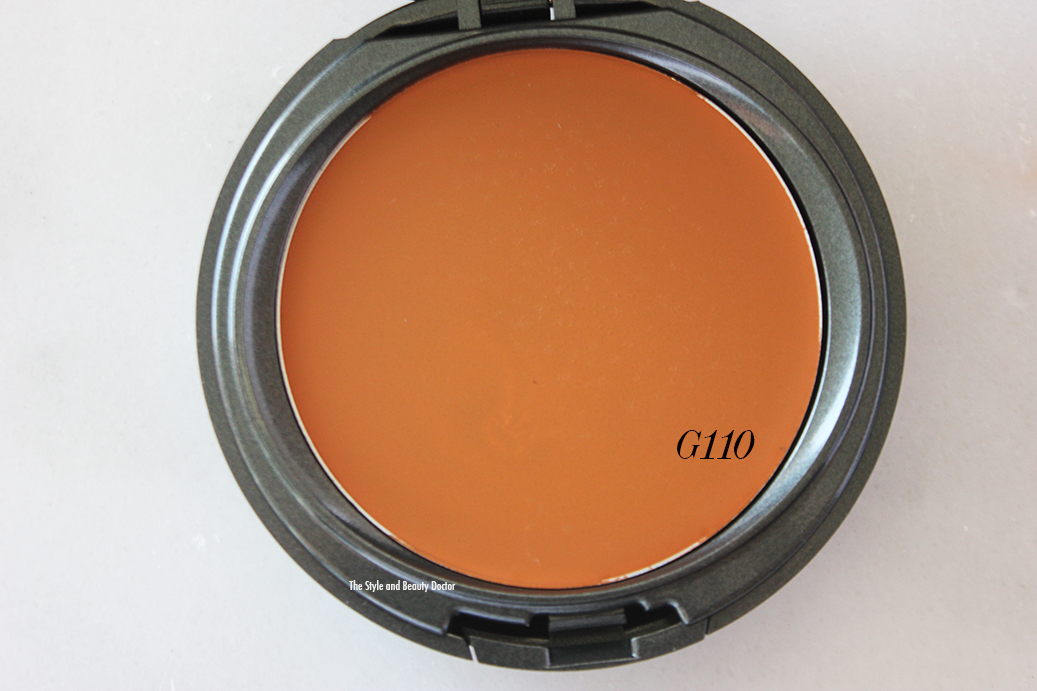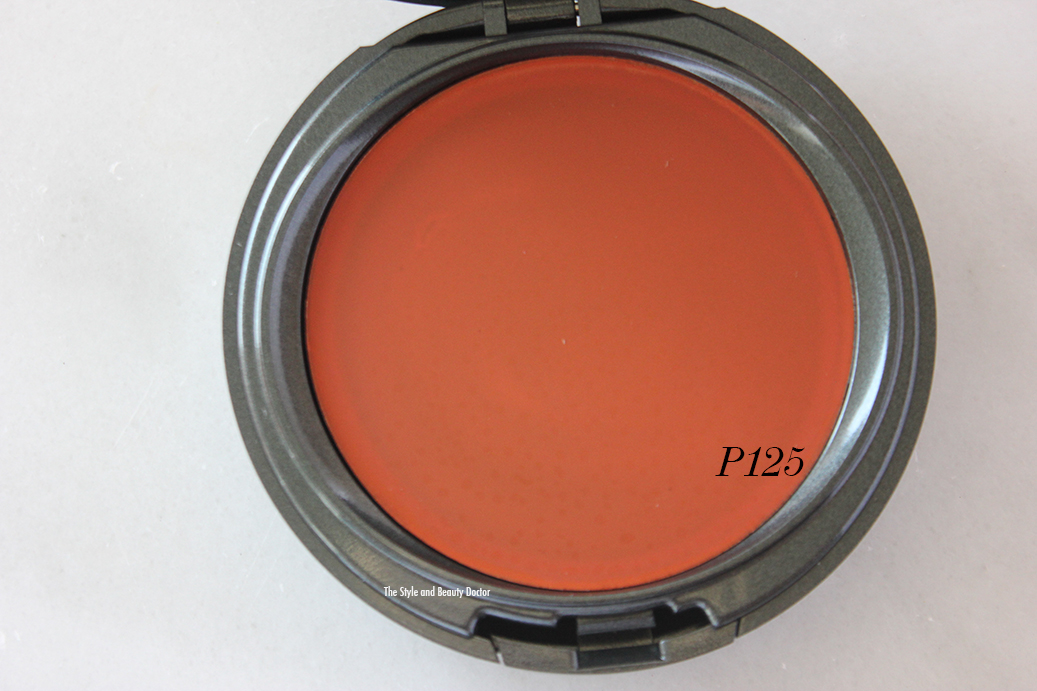 The untouched deeper shades look deeper after you swatch them:
Swatches
Now remember I said the untouched foundations look MUCH lighter than they truly are so make sure you look at the swatches to get a better idea. Your best bet of course is to take the foundation shade quiz to find your shade and to try out the foundation yourself in natural daylight (no flash—flash can be evil especially when your foundation or moisturizer has SPF in it–it'll look off and wrong).
My thoughts, etc.
I'm so happy to see these shade extensions. A few months back I got to see prototypes of some of the deeper shades and the brand was telling me how they went through several changes in the shades because they wanted to make sure that the foundation didn't look flat particularly on those with very deep (think Alek Wek) skin tones. I love that they took the time to do that—they're also a brand that listens to feedback as well.
The additional deeper shades also means more highlight and contour options. I JUST got these so I haven't had a chance to play with the additional shades yet but I will soon. P120 and P125 look like really amazing contours—I'll see which works best on me and will update you either through a makeup video or post.
See more foundation posts here
Disclosure: This post was created in sponsorship with Cover FX. As always, all opinions are 100% my own.