Posing at a shop near the Nordic Museum
I'm having waaaaaaay too much fun here in Stockholm. Between trying different restaurants, cracking jokes with my travel buddies, meeting new people, browsing all the Scandinavian furniture and home decor shops, and not to mention all the amazing street style I've been seeing, my #Summer16 is shaping up VERY well. And something I'm working together with Walgreens via the #MyWalgreensApp is going to make it even better.

Items from Scandinavian home decor and fashion shop Grandpa
So from what I'm hearing is that July is a good time to come to Stockholm because the prices tend to go down and a lot of the city goes on holiday for the month. I paid $800 for five nights at my hotel (and it's a nice hotel—centrally located near the train station and tons of nice shopping just a short walk away) and my flight was about $500 o/w on Norwegian (I used miles to pay for my return flight back to the US from Paris on British Airways). That helped to make room in my budget to do things like try new foods, explore the city, and even shop. And boy do I like to shop! Funny enough though, I don't buy a ton of souvenirs when I travel. For one, I'm not trying to schlep that stuff in my suitcase and possibly pay overweight luggage fees. And second, who really needs yet another keychain or shot glass? I prefer the memory of the experiences I had on my trip and of course like any blogger worth her weight, I also photo document as much as I can. Typically I post the highlights on social and on the blog and then I also have some photos stored in my phone that don't get posted online. But then I was hipped to something really cool that I could do with some of my photos with the #MyWalgreensApp.

Can you imagine how cool this would look printed and framed?

This would be cool printed and framed, too!
So while I'm here hamming it up with my travel buddies and getting cool pics, I can quickly upload my faves to the Walgreens mobile app (even from all the way here in Stockholm), send them for printing, and pick them up at my local store when I get back to the U.S. So easy! I have an idea already for something I want to put on my desk in my office at home. I'm in the process of redecorating so I want to get a cool framed pic (thinking maybe a 4 x 6) to use as decor on my desk. I'll update you on what I print out and where in my office it'll go when I get back—stay tuned!
And of course pictures of me are also in the mix to be printed at Walgreens using the #MyWalgreensApp.

Near the Nordic Museum in Kungstradgarden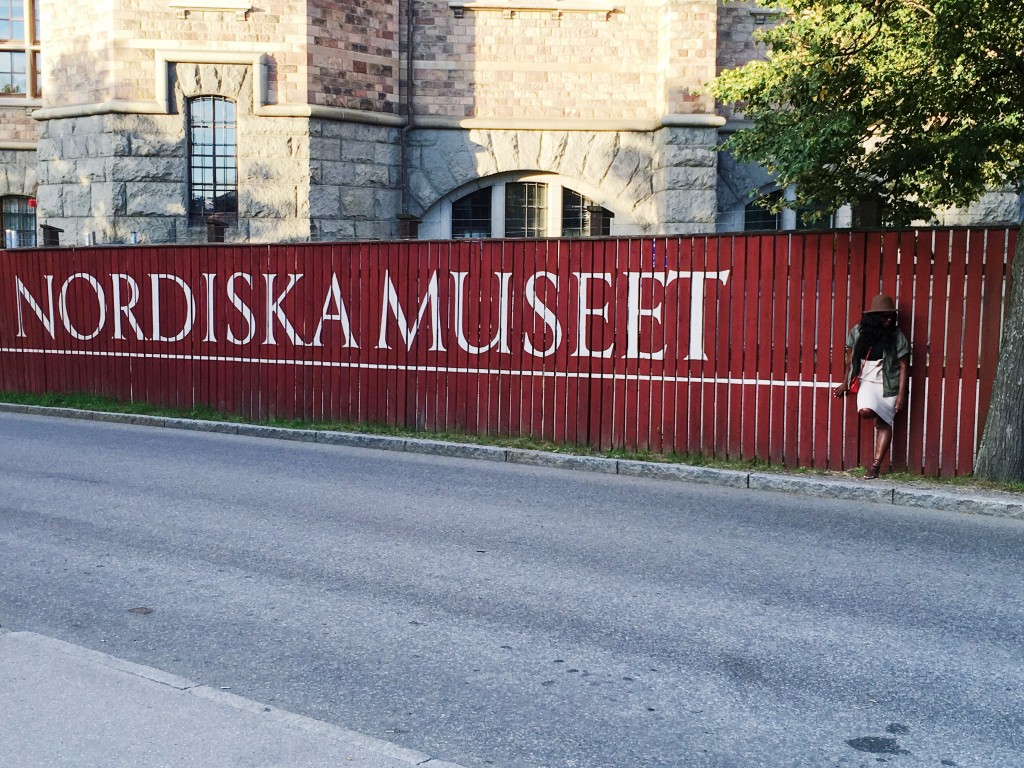 Near the Nordic Museum in Kungstradgarden
P.S. To anyone who thinks you don't get to meet fun new people after you finish college: YOU'RE WRONG. Last year I got to meet some amazing new friends after a blogger trip to Ecuador—we all live in NYC so we hang out periodically when we can, but we also made arrangements to travel together to Stockholm (and then Hamburg, Berlin, Brussels, Liege, Namur, and Paris). We're all having an amazing time exploring this city together and laughing along the way—I could not ask for cooler travel buddies (because you know there's a certain amount of chemistry needed to travel with people).

At a 1920s-themed party at the TBEX blogger conference with my crew—I met these ladies last year during a blogger press trip to Ecuador and we've been cool since
My advice: be open-minded, be yourself, and be available. People tend to get comfy with friends who have the same exact interests, but be open and you might meet new friends who you can do cool things with :)
Disclosure: I was asked to participate in the #MyWalgreensApp campaign, sponsored by Walgreens. Although I have been compensated, all opinions, as always, are 100% my own