Outside the soon-to-be opened Elbphilharmonie Hamburg
So technically in real-time I'm in Berlin, but I'm having so much fun that I'm a little behind on my microblogging for this trip…lol. I need to tell you all about Hamburg while it's still fresh in my mind and before my attention span starts to make the memories fuzzy.
I was invited on a blogger press trip to visit the cities of Hamburg and Berlin. I can't even begin to tell you how excited I was because since visiting Düsseldorf last year, I wanted to see more of Germany. Though my time in each city is short, I do feel I got a good understanding of the overall culture and feel. Future trips will definitely have to be made so I can see them from different vantage points.

At Strand Pauli restaurant in Hamburg Harbour—I was taking pics when this guy said "Hey, lady! THIS is the real picture." LOL
I was initially going to give you a play-by-play of what I did, but then I remembered: MICROBLOGGING. Haha—it's not always easy for me to keep things short, but I'm getting video footage while here so I hope to be able to later convey how much I loved being here once I edit them. So stay tuned :)
So Hamburg.
I. LOVED. HAMBURG.
Not going to lie, at first when I got there near the St. Landungsbrucken area I was a little unsure if I'd like it because some parts reminded me of Penn Station or near the Port Authority Bus Terminal, but you can't judge a city by one area and thankfully my mind was quickly changed.

In the Speicherstadt area close to our hotel the Ameron Hotel
Walking around you'll likely see TONS of construction sites. The city is in the midst of a change—it's cute and hip now, but plans are in the works to make it even cuter and hipper in a few short years from now.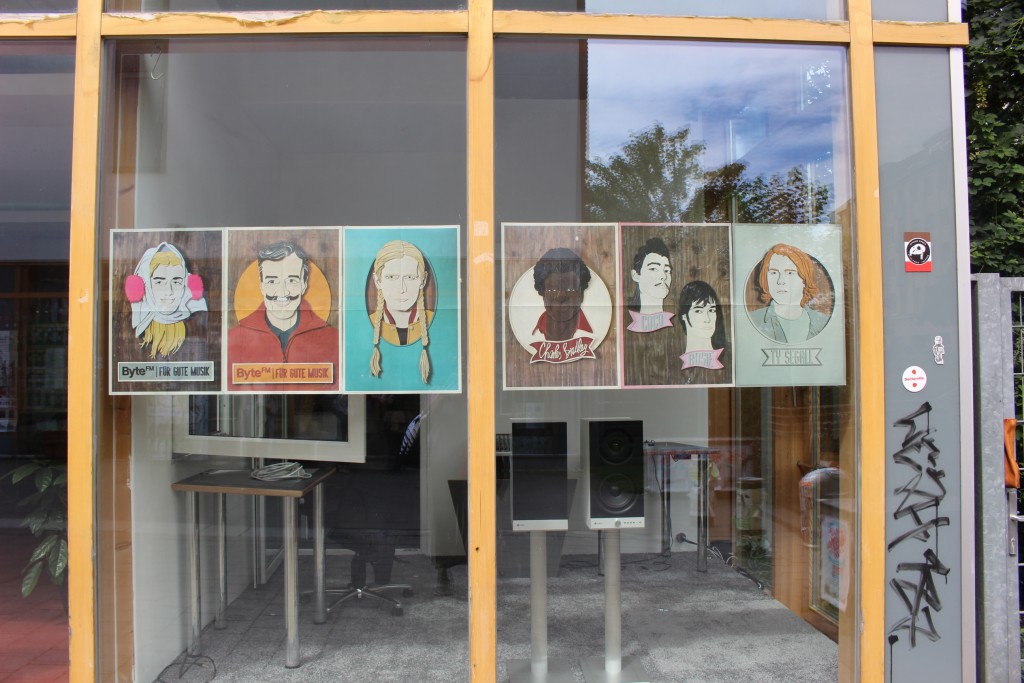 Music is a big scene here. Everywhere I turned I saw concert posters, record stores (from what I hear people in Hamburg prefer to buy physical albums), and memorabilia. There's even a Beatles Tour that takes you around some of the historical places the band played around Hamburg just a short time before Beatlemania spread throughout the world.
The distinct neighborhood cultures gives Hamburg a lot of its charm. We strolled along the harbor, walked through a bit of the posh Pöseldorf Center, and I was completely enamored with the St. Pauli area (think Soho in NYC before it got super crowded). I could seriously see myself moving to Hamburg for a few months to do some writing, draft some blog posts, etc. It's diverse, there's a good mix of both old and new, and for totally superficial reasons, it's SO COOL here. There's a ton of great street art in Hamburg—it's practically a fashion blogger's outfit pic dream. I need to come back here with Nas and do MAD photoshoots…lol.
In the St. Pauli area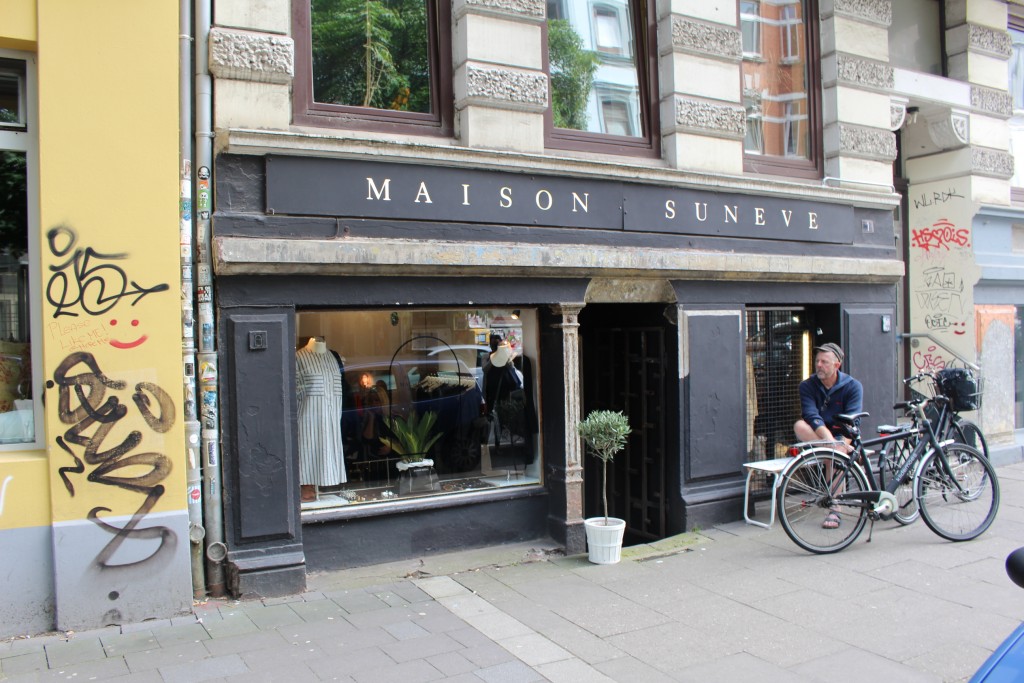 OK—I need to hit the hay because I have to be up and ready to hit Berlin again in the morning. I've already spotted some really cool clothing stores I want to explore (of course I did…lol). Yesterday we did a bit of touring and I got in a little history which I'll tell you about later in my Berlin microblogs.
In the meantime, make sure you follow me on social, especially Snapchat—you'll get a really cool inside look at what I'm doing through my snaps.
Snapchat/Periscope: stylenbeautydoc
Instagram: http://www.instagram.com/stylenbeautydoc
Twitter: http://www.twitter.com/stylenbeautydoc
Facebook: http://www.facebook.com/thestyleandbeautydoctor
Talk soon!