Read ALL about my review process including how I take swatches, photos, and more here.
TSABD Edit is normally reserved for Tuesdays, but like I've mentioned in a few previous Edits, it's summer so I've been leanT back when it comes to content AND I've also gotten quite an influx of products in that I didn't want to wait a week in between to post, so here we are. I'm going to post another one tomorrow so stay tuned…lol.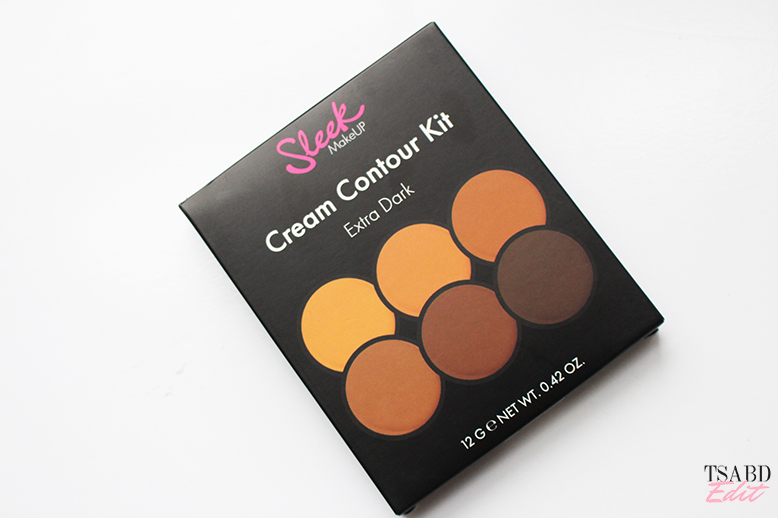 So Sleek MakeUP has been a brand I've been a fan of for a long time. You can slide up in my archives for receipts. I would buy products back when shipping was like $13.50 (the shipping was more than the average price of a single product…lol) and you had to order from their UK site. Then they got reduced shipping rates so I would reorder my favorites and only have to pay like $2 shipping from the UK. I even got to meet some people from the Sleek MakeUP team maybe about five years ago when they were in the U.S. and they would send product over for review consideration.
Basically Sleek MakeUP and I go way back.
NOW SLEEK MAKEUP IS SOLD IN THE UNITED STATES!
I'm so excited! Right now you can buy product at Walgreens.com and Ulta.com and very soon you'll be able to waltz right into some Walgreens and Ulta stores and buy product in-person. What I love about Sleek MakeUP is that the products are not only affordable, they come in sleek (haha) and chic packaging, they're EXTREMELY inclusive when it comes to shade range, and the products I've tried have been good quality—many of which can pass as dupes for higher end products. (Yup, check out my past reviews for the tea)
To celebrate launching in the U.S., Sleek MakeUP held an event here in NYC where bloggers, editors, and Youtubers were in the building having cocktails and checking out the brand's products. We all went home with bags of makeup that suited our skin tones. Now I know that's a very obvious thing that should happen at makeup events, but I can't begin to tell you how many times I've gone home from an event with beige makeup :/ I had Jade with me who is much lighter than I am and she also got a bag of makeup that suited her skin tone as well. Both of our bags had Cream Contour Kits in our respective shades and other makeup from the brand in shades that suited our coloring. I really love when a brand pays attention like that.
So while I've already reviewed the other makeup in the bag I got to take home, the Cream Contour Kit in Extra Dark was new to me. I already reviewed their Face Form in Dark which is a powder palette consisting of a powder contour, a highlighter shade, and a blush shade. I was super excited when that came out years ago because it was one of the first ones to have a contour shade that actually worked as a contour for me.
The Sleek MakeUP Cream Contour Kit comes in six shades that you can use to highlight and contour. Not often does one need six shades to do this, but I found that I could do varying degrees of contouring with the kit (like use the deepest shade to contour the hollows of my cheeks and then the second deepest shade to warm around the perimeter of my face) and I also use a different shade under my brow bone than what I use to highlight everywhere else.
You want your contour shade to be about 1-2 shades darker than your skin tone and your highlight to be about 1-2 shades lighter than your skin tone. I do think the shade range in the palette is pretty awesome as someone a few shades darker than me can also find the contour to be effective and of course the highlight shades.
But the thing with contour kits is that they're amazing only if you can find yourself using most of the shades often. Otherwise you might be better off just getting a separate highlight item and a separate contour item.
I did like the colors in the kit (this of course will vary depending on things like undertones, shade, and look preference of course). The formula goes on thinner than what I normally use (see what I use here) so I had to use a little more product particularly to highlight under my eyes to ensure I had the type of coverage I wanted.
If you have oily skin make sure you use the right type of moisturizer for your skin type AND for the weather. I tested this with both my summer moisturizer as well as what I would use for spring/fall and it didn't hold up very well in summer temps with my spring/fall moisturizer (as expected…lol). Make sure you also check out my Moisturizer Switch-Up post because sometimes using the wrong moisturizer might be at fault for makeup issues as well as skin issues.
Performance-wise, this lasted pretty well as long as I used my summer moisturizer (it IS summer time now…lol). Of course you will need to touch-up during the day especially depending on weather and activities.
See more Contour posts including contour kit reviews and technique posts here
Sleek MakeUP Cream Contour Kit in Extra Deep Demo Video:
(there's no volume on this, so feel free to watch from almost anywhere)
Sleek MakeUP Cream Cream Contour in Extra Dark Demo from Danielle Gray on Vimeo.
1. Remember that not everyone's highlight and contour placement will be the same. Check out my Contouring Mistakes video for more info.
2. See a tutorial for the look featured at the end of the video here. And don't forget to SUBSCRIBE to my Youtube channel!
(If you're trying to figure out if the contour is dark enough for you, compare the contour swatches to what your favorite foundation swatch looks like. If the contour shades appear about 1-2 shades darker, then it might be a good contour for you)
See more Drugstore Foundation & Concealer Reviews here
See more Sleek MakeUP reviews & swatches here
Bottom line: Sleek MakeUP Cream Contour Kit is an okay product in terms of shade range, affordability, and performance. I personally prefer to have slightly more coverage with my cream highlight (but that's just me) so I did find the coverage to be thinner than what I'm used to and had to add more product to compensate. Now the thing about contour kits as I've explained in many of my reviews of various contour kits is that they only make sense if you're going to use a majority of the colors provided. For some people, just having a separate highlight and contour option is best. I do like a kit like this for travel. I would carry this or the Cover FX Cream Contour Kit along with the Black Radiance powder Contour Palette with me when I travel because it makes things easier spacewise not to mention it's super convenient.
Price and where to buy: $15.99 at ULTA.com and Walgreens.com. Sleek MakeUP products will be in some ULTA and Walgreens stores soon.