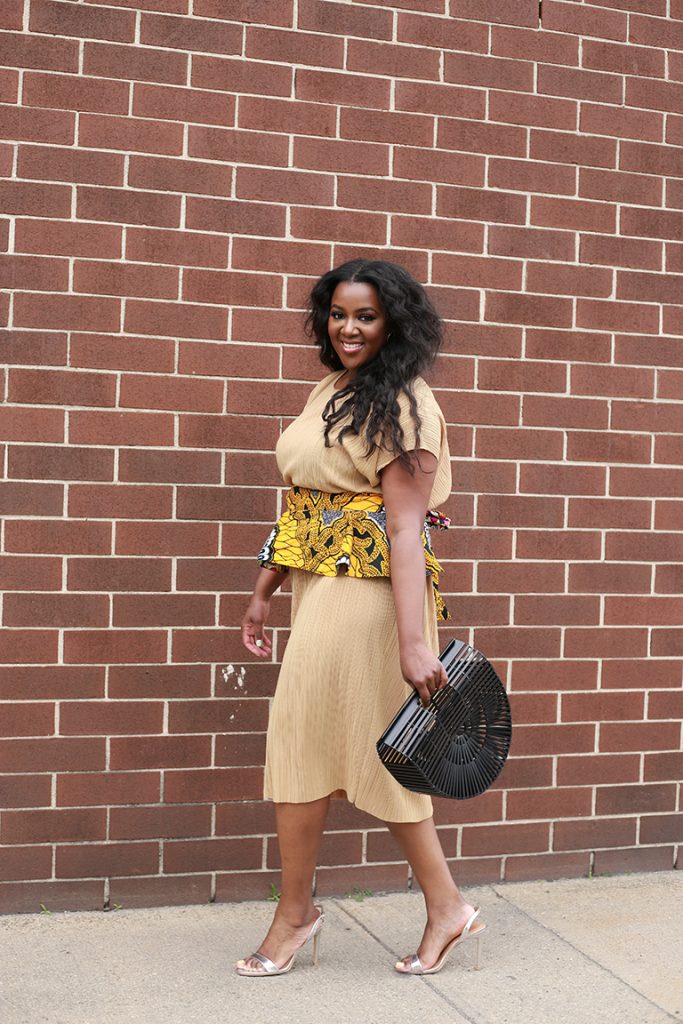 This pic has nothing to do with this post–but it's the closet pic of me that somewhat shows shopping so I wouldn't have to reuse the shopping pic of me from my Cyber Week deals post…lol.
So I did a poll on my IG Stories on whether or not you guys wanted to see this post NOW or if I should wait until Tuesday once the Cyber Week sales are done. You guys energetically voted to see NOW so here we go!
I needed new things in my wardrobe because I've gained weight and some of my older cute stuff doesn't fit and the stuff that does fit is the stuff from spring/summer…lol. I've actually had a fall/winter wardrobe deficit since last year when I also didn't have much that still fit but last year I had so little budget to buy new clothes that I had to get creative with form-fitting men's sweats on sale from H&M, the items that did fit, accessories, and my cool coats I got on sale. You can see a few looks here.
Now that I have some budget to shop, I decided let me get in on some of these sales. I wish I could wait until after Christmas when stuff is REALLY marked down, but I have this thing where although I shop a lot, I'm a little picky about clothes. I need anything I buy to really wow me and be something I can wear over and over again. I'm tall and curvy so I can't even begin to tell you how many CUTE coats I've had to send back because the sleeves were too short in a bad way…lol. Not everyone sells tall sizes so I have to be on the lookout pretty often for things I REALLY like. Sometimes I can luck out and a standard length coat has sleeves that actually cover my wrists. Plus I do not want to spend my money on coats that I won't wear often. I like statement pieces—like my sequin sleeve jacket I got from Piperlime yeaaaaars ago pictured below. Piperlime doesn't even exist anymore…lol.
Also whatever I get has to be something that with some easy tweaks will also fit me when I lose weight because I do intend on losing the weight I gained (even though it's been a year since I gained it…lol). I also don't *NEED* a lot of clothes—just a few more pieces to get me through cool events, date nights, and outfit shoots plus I also like to have cool accessories so I'll be leaning more towards accessories than clothes.
I do think if I had someone just say "You know what, Danielle—here's $15,000—go ham on ONLY fashion items," I would go straight to the designers. They almost ALWAYS have cool things I want and would love and wear again and again, but even on sale, I can't afford most of that stuff. So I look for the look in what I can afford and squeeze in luxury items like bags and cute accessories where I can.
So my plan is to make an assessment of all my shopping and do a try-on haul video for my Youtube channel—that way you can see the items on me and also see whatever else I get after this post.
Let's go!
NOTE: All the items are linked so any pink link will take you to shop the item where you can find out about pricing, sizing, etc.
Like this post? Don't miss any new ones—subscribe to the blog here
For a list of the current Black Friday/Cyber Monday deals, go here
J. Crew
They had 40% off almost everything (and man did I STALK to see if the collection jacquard wrap coat would wind up being included because at first it wasn't) and 50% off on Golden Deals which seem to change day to day. I wound having to place two orders because they wouldn't accommodate both the 40 and 50% off codes in one order. I get free shipping with my J. Crew Rewards account (it's free—you just have to sign up for emails).
Pleated metallic midi skirt| Collection jacquard wrap coat | Faux fur earmuffs in Stewart white tartan | Puffer scarf in Stewart black tartan
I'm waaay into prints and don't have much if any tartan prints in my closet. I'm hoping the accessories will be dope to play up my coat wardrobe. And the skirt I just love because I'm a metallic fanatic. I've wanted a jacquard coat for the longest and hoping this one works out—I ordered a J. Crew coat a few months ago and the sleeves had me outchea looking like I borrowed my little sister's coat. Neither one comes in Tall, so fingers crossed. If not, I have a somewhat similar-ish coat I ordered from Nordstrom that I know works.
Deciem
I didn't really need anything and I don't even know when I'll be able to try half of this, but $2 and $4 acids & retinoids spoke to me in a way I can't explain…lol.
The Ordinary Lactic Acid 10% + HA 2% – 30ml (this was just $2!)
The Ordinary Granactive Retinoid 2% Emulsion (Previously Advanced Retinoid 2%) – 30ml ($4)
The Chemistry Brand Heel Chemistry – 100ml ($5—I will be using this ASAP…lol)
The Chemistry Brand Retin-Oil – 100ml ($20—will definitely try this pretty soon after I get it)
Public Desire
I saw these on ASOS but they were sold out in my size—my thirst landed me on googling around for them and got them on Public Desire's site for 30% off–yay!
ASOS
So funny that I BARELY saw much I wanted when this is my FAVORITE store. I will be stalking new items each day until the cyber sales are over so perhaps this won't be the last my card sees of ASOS…lol. The trick here though is "do I buy this now or risk it being sold out?!?!" since I have a sneaking suspicion that the discount goes from 25% to 30% on Cyber Monday. Last year it was 30% all weekend.
Dress | Faux fur coat | Blue coat | Plaid hood
I'm excited about the dress because I love a cute wrap dress and this one is snake print. I wound up getting the fur coat on a whim so we'll see when it gets here. That blue coat can either be REALLY good or REALLY wack, so we'll see when it gets here as well. And the last item is just a plaid hood which may seem odd, but I think it's a dope accessory that will work with denim jackets, leather motos, or even long wool coats—but again, we'll see when it gets here.
EDIT: (see, this is why I check new arrivals daily at ASOS…lol)
So I came across some newer items this morning that I just ordered. Thank goodness this code can be used multiple times.
Striped dress | Striped skirt | Snake print dress
I got the striped dress because I'm WAY into color and print so this fit the bill. I'm going to add something at the waist line (perhaps a peplum belt) to give it more dimension and to also give me some wiggle room when I'm bloated…lol. Then I got another snake print dress, but I LOVE the plunging neckline—looks like I might belt this one as well if I wind up keeping it (with a regular belt) as there is a lot of material at the waist that can add visual bulk that I don't need. And I'm hoping the striped skirt works well because I've wanted something like it for awhile. This makes me want to go and browse for more statement skirts.
Nordstrom
Things are up to 60% off for the Nordstrom Black Friday sale. It's a bit overwhelming to shop online because there is just SO MUCH STUFF, but it's easier if you know which category of item you want (i.e. a coat, designer bag, shoes, etc.) and then you can narrow down the choices.
I already have the coat—I just got it the other day and know I love it, BUT I also paid full price–I haven't even worn it or took the tags off yet. I wasn't sure of how Nordstrom handles price adjustments (I'm sure they would easily do it because they're known for customer service, but this all went down on Thanksgiving Day when they weren't open—I didn't want to waste time…lol).
I couldn't resist the top because every since I bought this dress from Target, I've been wanting a few more colorful striped pieces. I was HOPING I could find either a matching skirt or a contrasting stripe print skirt to pair with it, but nope. I have stuff in my closet that will work with it anyway. I do need to be on the lookout for a colorful stripe skirt though.
Top | Coat | Bootie | Mule
Last Call Neiman Marcus
They're having 40-80% off already discounted prices. I already told you I'm obsessed with colorful stripes so I got the top (LOVE the cut-outs in the back) and the skirt might be one of those "I'll see it when it gets here" things. Looks like something I'd wear though. And I'm not very big on sweaters because a lot of them are itchy and you have to do the most to clean them so they don't shrink (I prefer sweatshirts), but this one with the cut-out was too cute.
Skirt | Striped top | Sweater
Net-a-Porter
I got these metallic Chucks, but they're already sold out…lol.
So that's it so far—I haven't gotten anything in yet so not sure if everything is a keeper yet. I will do a try-on video on my Youtube channel so make sure you're subscribed so you don't miss it.
I'm on the hunt for really good discounts on cute designer accessories so I'll be stalking all the designer sites like Farfetch, Net-a-Porter, The Outnet, MyTheresa, The RealReal, Fashionphile, etc.
Aside from the sales, I'm also on a major hunt for a Gucci belt. I could kick myself—I went to the Gucci store in Manhasset and a really dope young lady there whose name is also Danielle helped me but they didn't have any more left in my size in the belt I wanted so she gave me the info to call the Gucci store on 5th avenue. I called them and they said the person who does orders would call me back. Being thirsty, I went on the Nordstrom app and found the belt in my size—it was the only one they had left. Then the Gucci store called me back hours later but I told them I had already ordered it from Nordstrom. Not too long after that Nordstrom sent me an email saying they actually didn't have the belt :( So now I'm being a fiend. I ordered it on the site but it's on backorder until December 15th. I want that belt to add some magic to some of my older coats—so let's send some "SEND DANIELLE HER BELT VIBES" to Gucci…lol.
Like this post? Don't miss any new ones—subscribe to the blog here
Have you bought anything from the Black Friday/Cyber Monday sales? Tell me all about it in the comments!