I don't know what I was expecting when Visit Bentonville invited me to be part of a group of bloggers to explore the city, but I am definitely glad I went! From food to shopping to the arts, I thoroughly enjoyed my short stay in the town previously best known as the home of Walmart. I found out it's SO much more.
Food
I won't lie, I'm almost always here for any place that has a good food scene. I've gone on trips where my sole reason for being there was the food. I was pleasantly pleased with the food and drink scene in Bentonville.
Note: all of the enclosed videos in this post are very short and don't have any sound so you can watch them from anywhere
Pressroom is such a cute spot where you can pull up to work and grab a pumpkin spice tea or a specialty latte. And of course you can grab some delicious comfort food as well.
They have the most delicious curry fries and pizzas! I had a speciality pizza with artichoke that at the moment is available on Wednesdays, but looking at the menu, their Greenie comes pretty close to what I had.
This is located inside the amazing 21c Hotel and Museum (it's dope—it's like a museum and a hotel rolled into one). I looooved the pimento cheese and the roasted pumpkin hummus, the fried eggplant, and the Hive burger.
I'm STILL thinking about The Eleven Burger. Yuuuum.
This is set in a building that used to be a church—the decor is phenomenal! I can't say enough about their Fog Lifter cocktail (Cathead vodka, Cointreau, lime juice, pomegranate juice, orange simple mist)—it's one of their best sellers for a reason. I'm also down with the gluten free smoked chicken pasta.
Crystal Bridges Museum of Modern Art
Crystal Bridges is the most beautiful museum I've ever seen. It's a magnificent property that you can explore indoors as well as outdoors via the most gorgeous scenic trails. You can explore a majority of the exhibits at no cost as it is sponsored by Walmart.
I spent most of my time inside the Amy Sherald exhibit (she's the artist behind Michelle Obama's portrait at the Portrait Museum in DC), but was also taken on a joyful trip down memory lane via the Black is Beautiful exhibit by Genevieve Gaignard. In this piece you can walk right into the childhood bedroom of a young Black girl born in the 80s. Everywhere I looked I saw something that reminded me exactly of my own 80s/90s childhood: the Queen Helene cocoa butter, the Michael Jackson Thriller ViewMaster, the chocolate Cabbage Patch Kids, the xylophone, omg—SO MANY MEMORIES.
I also loved how much art was inside that spoke to much of today's current social issues regarding race, economics, etc.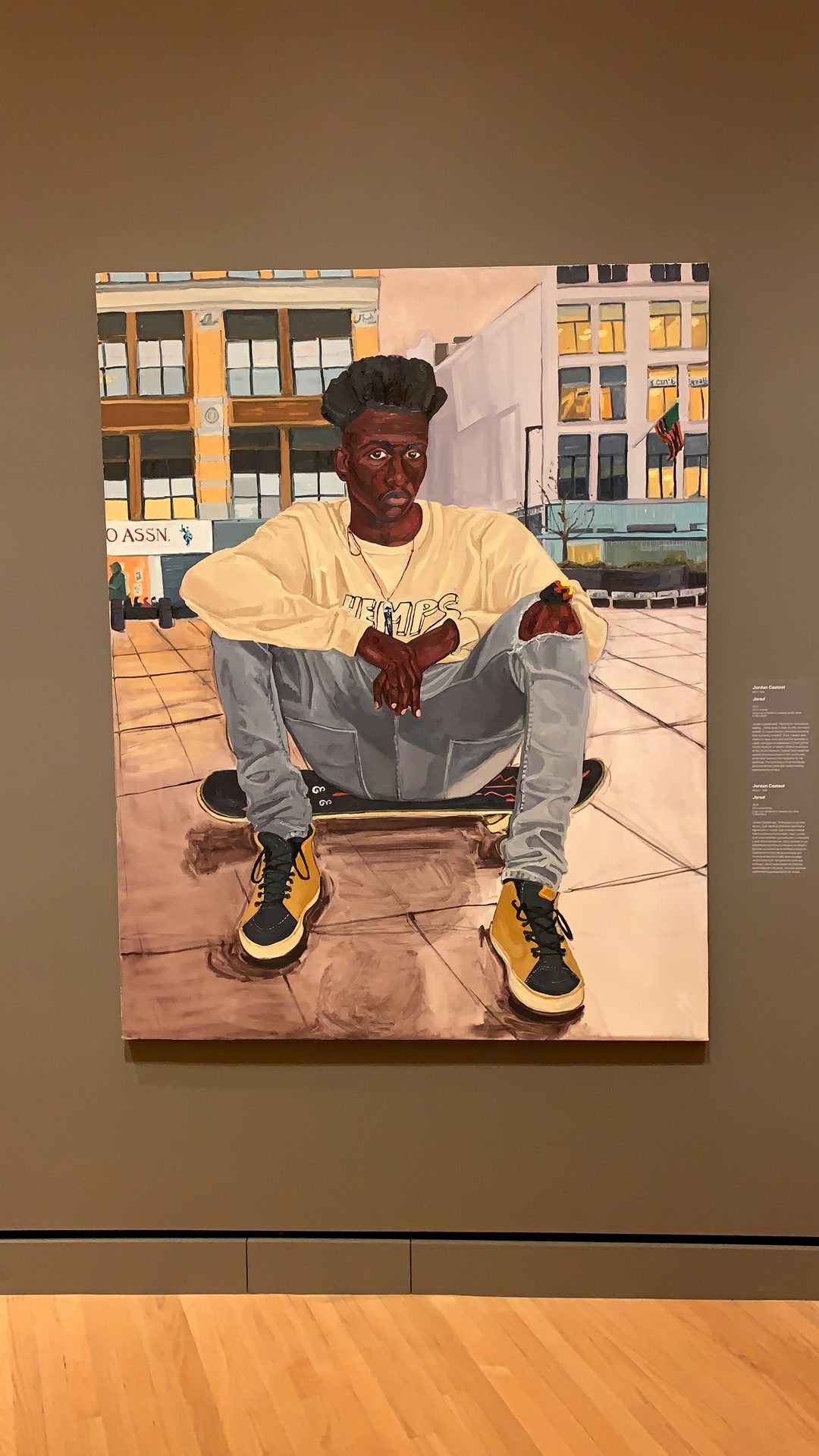 The Atmosphere
Bentonville Atmosphere from Danielle Gray on Vimeo.
Again, no clue what I was expecting Bentonville, Arkansas to be like—perhaps deep down I was expecting farmers and cowboys? But it's this really eclectic mix of Midwest and southern charm all rolled into one. I love how the buildings give a nice blend of rustic and modern. Much of Bentonville reminded me of a waaaaay less crowded Williamsburg—you have the cool places to eat and drink, the arts, and a good mix of people from not only around the U.S. but also around the world. I was born and raised and still live in the biggest city in the country, but I do love visiting smaller towns and seeing what life is like there. It also helps when they have great food and places to see like Crystal Bridges.
Now I wouldn't be me if I didn't stop in a boutique. I found the cutest gold lame pleated skirt at Label—which you can see in the video above.
All in all, I was enamored by Bentonville's charm and really enjoyed my short time there.
Have you ever been to Bentonville? Have questions? Tell me all about it in the comments!
Outfit details:
Jacket: ooooold from Piperlime which doesn't even exist anymore
Sunglasses: Tom Ford
Earrings: ASOS (sold out—similar here)
Jumpsuit: BCBG
Hair: Big Chop Hair Summer Curl custom colored by Gabrielle Corney