If I had a dollar for every time I walked into something or Katt Williams rolled up on me and bit AND scratched up my legs, I'd be a very rich woman with a ghostwriter penning this blog. I am the clumsiest. Last year I worked to fade some of the old scars on my legs and I was seeing progress until I bumped into the bed railing in my hotel room on a press trip back in May. The Hoxton hotel in Williamsburg is super cute, but GURL, they have the biggest beds in the tiniest rooms and sis walked into that bed rail at least three times. The first time it stabbed me, the second time it caused my skin to puff up and bruise, and the last few times weren't as hard, but it's like at what point do I stop walking into things?
Anyway, I'll be sharing what I'll be using to try and fade this new splotch on my thigh soon on my Instagram along with a special deal. Make sure you follow me on Instagram so you don't miss it.
You can actually see the scar on my thigh in the first pic in this post without even really looking at it closely :x
But have legs, wills strut, so here I am in my new fave Suakoko Betty shorts (Black woman-owned business) and this plunging top I just got from ASOS. I talked about this blouse in my Summer Tops for Big Boobs video on my Youtube channel—check it out because there are great tips in there on what to look for in tops/blouses for the busty set even beyond summer.
Photos: Dadouchic
Outfit details:
Top: ASOS (similar style in Plus)
Shorts: Suakoko Betty
Shoes: River Island via ASOS (old)
Earrings: Topshop (still haven't found the other side—still think Katt Williams had something to do with it)
Bag: Leylesi (Black woman-owned brand)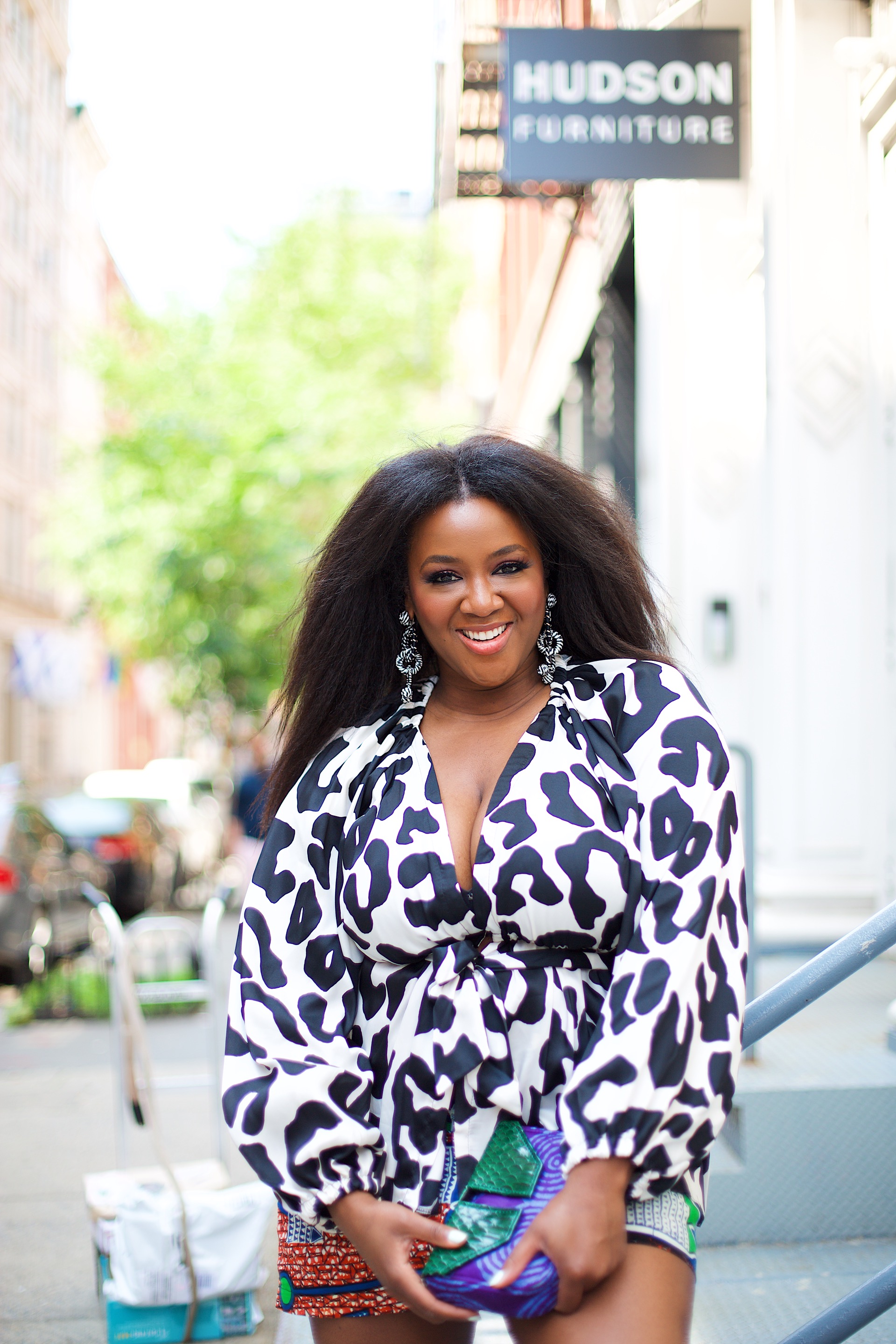 Beauty details:
See beauty details here