Sashay, shantay.
Ok, so I'm not a MODEL model, but I played one in the cabi Fall 2019 campaign!
cabi is a clothing company founded in 2002 by 12 women that is sold through over 3,000 independent stylists in the U.S., Canada, and the UK and online at cabionline.com. They make some BOMB clothes—as a matter of fact, I have my selects from the fall campaign here now and while I'm not rushing summer, I am itching to get into these clothes. cabi always comes through with pieces that make me do a double-take. Like "wait, hold up, that's CAYUTE!"
But when I was asked to be part of their fall 2019 campaign, I almost said no.
Listen, I've been involved in campaigns quite a number of times since starting my blog in 2007 and I have HATED the way I was styled for those shoots every single time. And don't get me started on "glam" (there was one particular hair experience that made me so happy the client wound up scrapping the commercial and WHO can forget this makeup mess). It was enough that I made a note in my brain that the only person who could style me was me and I had my trusted hair and makeup crew that I would go to if I needed to elevate my look. There is nothing more annoying than having someone else dictate YOUR look and then you cringe as it gets posted on the internet :/
But I was familiar with the brand, familiar with the fashion stylist's work, and when I asked 50 million questions about who was doing hair and makeup, my inquiries were handled with care. Plus, how often does one get to prance around on set in cute fall clothes?
Now there is NO RETOUCHING. Which means you are seeing my bloated belly hanging down (damn, I would have sucked it in had I realized there was no retouching…lol), you see any blemishes on my face, and any split ends in my hair. I cringed at first, but there is something really freeing about hundreds of thousands of strangers seeing your gut…lol. It's like "WELP, no use in hiding now!"
So it doesn't sound like I'm hogging up all the glory, there were 28 women with little or no modeling experience in total photographed for this campaign. The campaign images all look so fun and fit into the campaign's theme of "Uniquely Us." cabi Executive Creative Director Daniele Trussardi describes the campaign them, "How we dress is a reflection of who believe we are" and cabi has something for every woman. The theme relishes in the idea of being individuals love and celebrated for who we are ("Uniquely") but also acknowledges the desire for a sense of belonging…to be a part of a community ("Us"). Those two seemingly juxtaposed ideas are what allows us to be our best selves."
The amount of warmth I've been shown by the people at cabi and the amazing cabi stylists whether in-person at cabi Scoop or online has been so great it could start another heat wave. While there are things I would change, I'm so glad I did this. AND CAN WE TALK ABOUT HOW CUTE THE FALL PIECES ARE?!?! I got to pick some of my faves and they're here in my office waiting to be worn. You'll see my take on styling more of them soon enough in outfit posts, so make sure you're subscribed to this blog so you don't miss it.
Here's a little sneak peek of me in two of my fave cabi Fall 2019 pieces…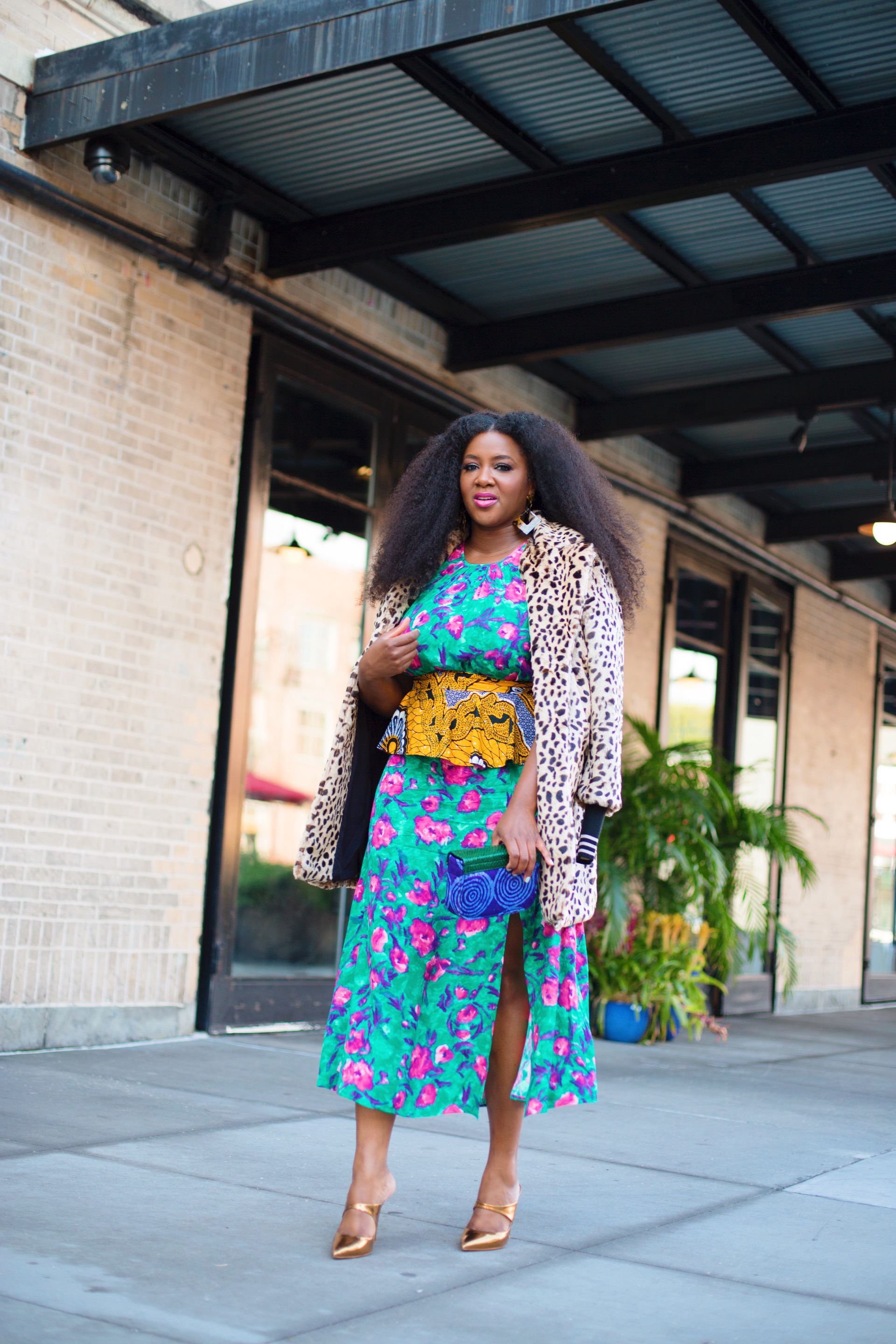 In the Josephine coat (I'm also wearing this in the campaign images/videos). This coat is everything–do you SEE the sporty touch on the cuffs?!?!
In the Python blazer–this is such a comfy and stretchy blazer. I really wish they also had matching pants.
See any pieces you'd get from the cabi Fall 2019 campaign? Tell me about it in the comments!