The last thing you want after taking the time to put your makeup on is to get outside and have it melt away in like ten minutes. To quote the prophet Sweet Brown: AIN'T NOBODY GOT TIME FOR THAT. So whether you want a simple and easy five minute face or a full-on beat, this post is going to give you the lowdown on how to keep your makeup from melting off your face this summer.
P.S. This is going to be a series so make sure you're subscribed to the blog so you don't miss any updates from this or any other amazing blog posts ;)
So of course the first thing you need to nail in your summer makeup quest, is your summer skincare. I've written tons in the past about how you need to reevaluate the products in your skincare routine. You need to this because 1. as the seasons change (granted this is mostly for folks who live in areas where there are distinct seasons like me in NYC) 2. as your skin needs change and now 3. as the weather changes (last winter in NYC I had to change my daytime moisturizer a number of times as the weather would go from near 80s to 50s to 30s to below freezing sometimes in the same week).
Our skin reacts differently to different seasons and of course the weather. In the summer it can typically get very hot—sometimes a dry hot and sometimes a very humid hot, of course depending on where you live. This means our skin might be producing more oil and on top of that a lot of us may sweat profusely which can lead to clogged pores which can lead to acne which can lead to dark spots. In general, you want to switch to lighter formulas in the summer—this goes for your cleanser although there are gentle formulas that can be used year-round and especially your moisturizer. This is with any skin type as well, including dry skin. With dry skin you may not want to go to the extremes of a mattifying moisturizer, but you also don't want to use your same winter moisturizer which was likely formulated to provide additional hydration during the colder months.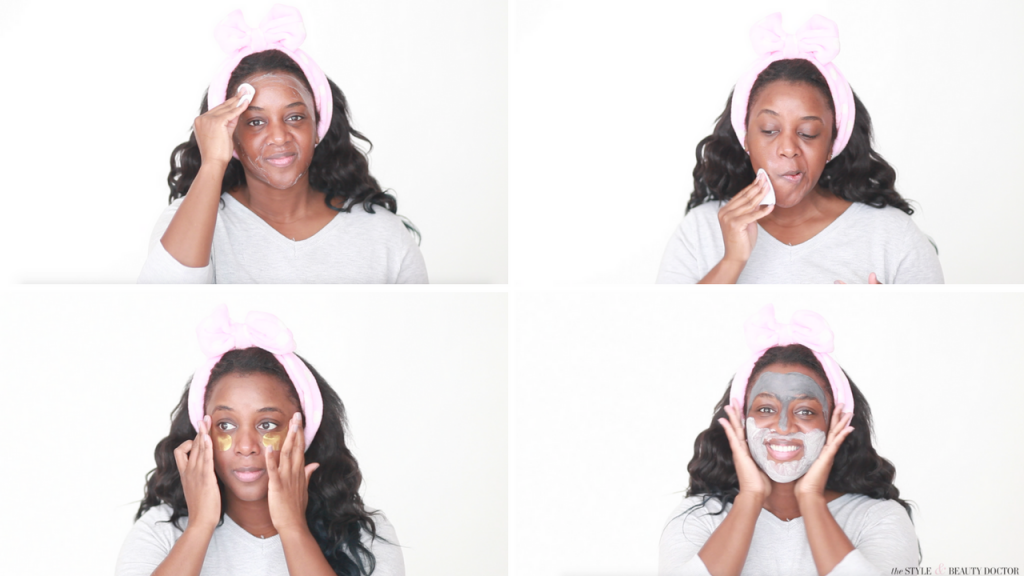 I've said this a gazillion times, but you need to wear an SPF moisturizer year-round (it's a NON-negotiable, folks) but it's especially important in the summer months because we'll be spending even more time outdoors. I'd also like to point out that sun exposure is cumulative—meaning, those "tiny" amounts of time you're exposed to the sun's harmful rays add up. I have reviewed a ton of SPF moisturizers for both face and body that don't have that greasy feel AND won't make us look ashy, and I have a new one to add to the list for face: Olay Luminous Whip with SPF 25. Remember I reviewed the non-SPF version of this moisturizer last year? It has amazing properties that makeup lovers will love even when you're not wearing makeup. It has a really cool blurring action that smooths over the pores and helps your makeup look better, it also works similarly to a makeup primer and helps your makeup last longer, and even if you don't wear makeup, it still makes your skin look more amazing. You get the same with the SPF version (although the SPF-version feels different than the non-SPF because of the formulation—it still gives you some blurring action, but not as much as the non-SPF). The SPF version still won't make you ashy, doesn't feel greasy, is SUPER lightweight, and works well with makeup even in hot and humid NYC and even on oily skin like mine. As I'm getting older, my skin isn't as oily as it used to be but it's still oily. I normally use a mattifying moisturizer during the warmer months, but I appreciated how although it's not "mattifying," Olay Luminous Whip with SPF 25 still performed very well on me during an 80 degree day commuting into the city on the train and sitting in a hot restaurant without AC for over an hour…lol.
The next gem to keeping your makeup from melting is through LAYERING. I know to those who are still novices to makeup may think this sounds counterproductive (um, you're telling me the answer to keeping my makeup from melting is to put on MORE makeup?!?!) but it's true. By layering you're basically giving your makeup something to hold onto so it's more resistant to melting away.
Here's how this works in a nutshell (for the whole shebang, watch the video below and SUBSCRIBE to my Youtube channel for more beauty and fashion videos):
The face would go something like: moisturizer for your skin-type and the weather (and SPF moisturizer during the day), foundation primer (optional but comes in clutch when you need your makeup to last all day), foundation for your skin-type and the weather, and set foundation with powder. For your eyes: eyeshadow primer and then eyeshadow. For your cheeks: cream blush and then a powder blush in the same shade on top. For your lips: lip conditioner then lip pencil (in a similar color to your lip color) and then your lip color. This layering helps to keep your makeup in place longer even if it's sweltering out. You'll of course still need to blot away shine and dab sweat throughout the day, but you won't be worrying about your makeup fading quickly.
And in case you don't believe little old me and my makeup background, this is the same technique makeup artist Sir John used on Beyoncé's Coachella look (and she was performing and giving us her all for two hours in a hot California desert).
Another note, in addition to switching your moisturizer for a lighter formula, you also may want to change your foundation as well. Check out my series on Light Summer Foundations for Dark Skin for some options I've reviewed. Also check out my foundation reviews for more—especially if you're looking for a full coverage foundation which today are made in formulas that cover extremely well but feel virtually weightless on.
In some cases, you may not need to layer everything because of waterproof and/or long-lasting makeup formulas. Make Up For Ever is the first brand I always think of when it comes to great quality, waterproof (or water resistant) makeup that comes in bold, pigmented colors that work on all skin tones. You can check out more makeup reviews here.
So that's how you keep your makeup from melting in the heat! Now here's an important thing to know: you have to take it all off properly. We all know not to sleep with our makeup on because it prevents you from properly taking care of your skin (not to mention how it'll stain your sheets), but you also don't want to leave traces of it on your face either. This is why double (and sometimes triple) cleansing is great for making sure you remove all of your makeup. I like to start my double cleanse with a cleansing oil because they dissolve all your makeup even stubborn waterproof makeup and then I move onto a cream or gel-based cleanser to get it all off. Sometimes I might even do a third "cleanse" with a micellar water—I'll saturate a cotton pad with micellar water and use it to make sure I remove all the makeup from around my hairline. This is also handy when my hair is laid and I don't want to be splashing water near my edges.
Find out more about double/triple cleansing on the blog here and also by checking out the video below.
Check out more posts in this series here.
What are some of your favorite summer makeup products? Tell me in the comments!