You know, some people think that in order to have a truly thrilling travel experience one has to book pricy airline tickets to venture off overseas, but for us New Yorkers–and Canadians–and Vermontans (wait, are people from Vermont called Vermontans?) ok and well anyone who's up for breathtaking backgrounds and super fun outdoor activities, there's Lake Placid in the Adirondacks. Though the area is of course known for winter activities, it's also a great place to visit in the summer.

I only have on lipstick here (no other makeup) because I knew I'd be taking pictures…lol
While I might be the ultimate beauty girl with more lipsticks, blush, and foundations than I care to admit I own, I'm also all about the adventures that exist outside of new products launching at Sephora or a sale at Saks…lol. I partnered with the Lake Placid tourism board and spent three days and two nights on a media trip in the amazing region partaking in activities a city girl like myself doesn't often come across.
So first the drive up to Lake Placid in itself was an adventure and so much fun. I brought along Nas who took all the amazing photos of both me and the surroundings you see in this post (I also took a ton of pics myself but you can SO tell the difference between mine and hers…lol).
It's about a 5-6 hour drive but we did pretty good with timing even with rest stops along the way since we left NYC around 5 A.M. to get a head start on rush hour traffic. Plus after driving from Acworth, GA to NYC by myself earlier this year, I feel like I'm a pro at long distance driving…lol.
My Corolla did amazing with gas—-I was able to do the whole trip up, driving around Lake Placid for three days where things can be over 45 minutes away from each other, and back home all on one tank of gas. You just really need to be careful because speed limits change drastically on the same roads—this I learned the hard way…lol.
Also to note, Verizon Wireless is the real MVP because I had service a good 98% of the time even when we were in some far out places while Nas who doesn't have Verizon had signal maybe 60-70% of the time. (womp womp…lol)
When we arrived we were warmly greeted at our hotel the Pines of Lake Placid. I loved how big the rooms were and how the property had a very classic and laid back down-home vibe. It was also SUPER quiet which is great and within walking distance from Main St. which is the area's shopping and dining strip. One great thing about Lake Placid is there's SO many lodging options nearby including bed and breakfasts as well as animal and child friendly hotels.
After checking in we quickly met up with Jess and Kim from the Lake Placid tourism board (pictured above) who took us on our first hike on Owl's Head Mountain. I have both knee and back issues as well as the occasional exercise-induced asthma issue so it was a bit of a challenge for me at first (my first challenge was making sure a bear wasn't coming for me but Kim and Jess both reassured me there were none to get me…lol). But after about 15-20 minutes I started to get the hang of it and I started to feel more like the young person that I am AND my knees felt incredible for days after. Even though the trail we took on Owl's Head was more of a beginner's hike, it was still exhilarating to make it to the top (or the top of the easy trail I should say…lol) and be able to look out at such an amazing view! I mean seriously, are these views not everything?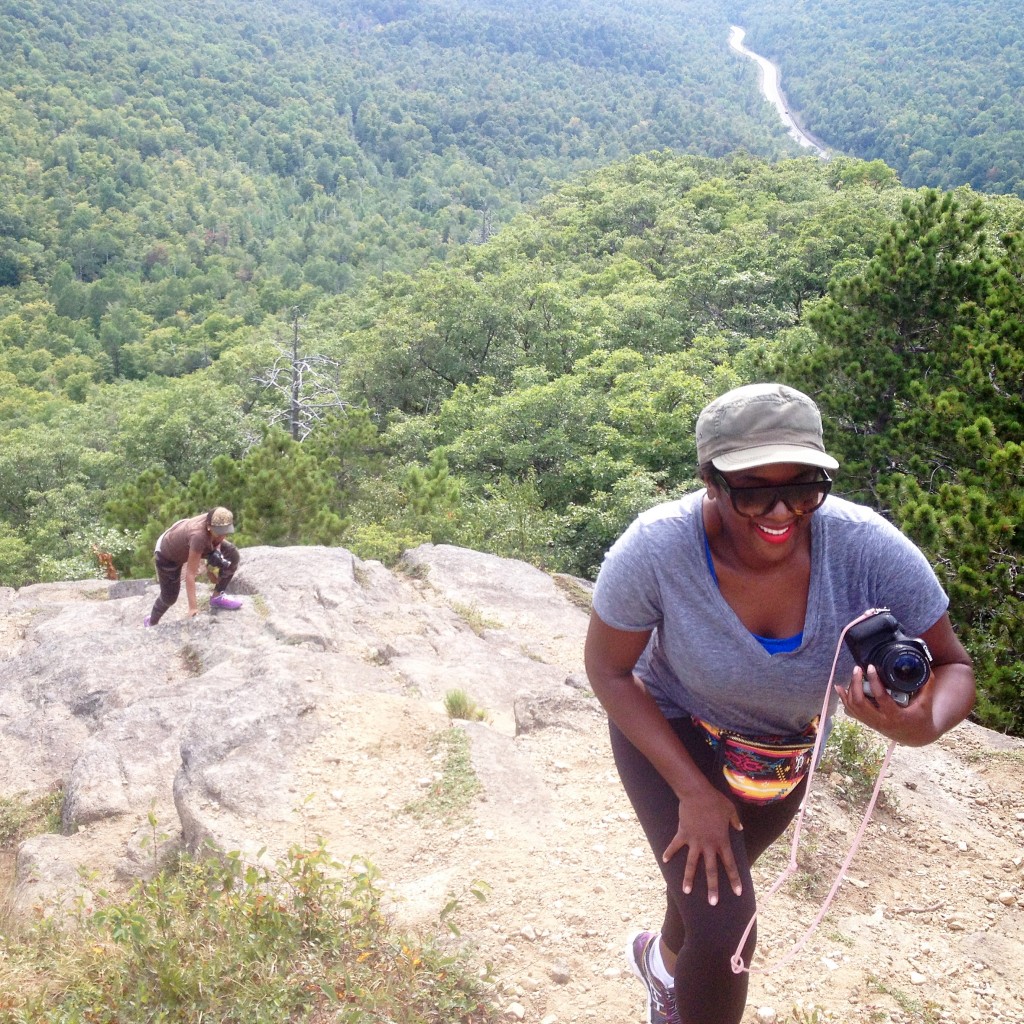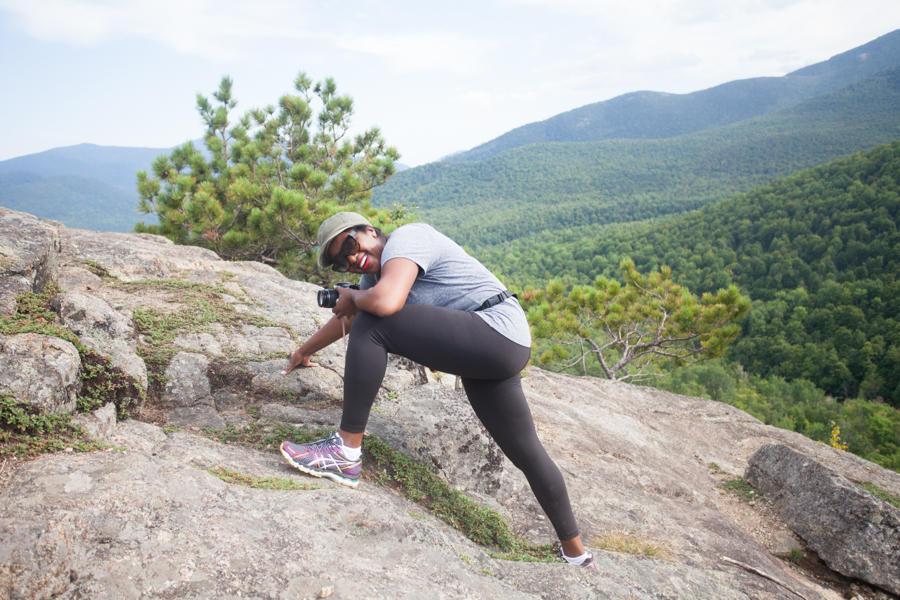 After the hike we headed back to the hotel to change and get ready for dinner. Jess had reservations for us at the Lake Placid Pub and Brewery and OMG—two words: FRIED. PICKLES. This place is known for brewing award-winning ales and lagers for more than 17 years and is a three-story property that also has outdoor seating in the summer. If you're a beer-nista you'd love that they have a selection of beers brewed right on site. And if you're like me and not so much a beer-monger, the food is AMAZE. We started with the fried pickles which seriously—a big juicy dill pickle coated in breading and then deep fried with a side of ranch sauce? UGH I WANNA DRIVE BACK UP THERE AND GET SOME NOW…lol. Then I had the burger (also SO good) and skipped the fries because I didn't want to kill all my points (you know, Weight Watchers) while Nas had the salmon.
Following dinner we took a walk around Mirror Lake (so peaceful and also um, the walk was a lil damage control after all the yummy food we ate) and then headed in for the night to prepare for an early morning.
The next day was quite eventful. Jess had us signed up for an excursion at Ausable Chasm, a must-visit uniquely-carved, vertical-walled canyon made of 500 million year old rock. Not only are you able to go through carefully marked trails through the monstrous (and by monstrous I mean HUGE and beautiful…lol) area, but you're also able to go on any number of adventures your heart desires. Want to go rock climbing? They have it (it's actually a brand new excursion offered this year). Tubing? Yup. Rafting? Uh-huh. Mountain Biking? Sí. Rappelling? Looks scary as heck, but yeah you can do it. And there's even more cool things to do in the winter.
Upon arriving we walked through the North Star Underground Railroad museum where we were completed humbled by reading the stories of prominent people like Solomon Northup, a born freeman who lived in New York who was abducted in Washington, D.C. and then sold into slavery (the book about his life was the basis for the same-titled movie 12 Years a Slave) as well as the story of John Thompson, a fugitive slave who WALKED to the Lake Placid area from Maryland to escape slavery. He eventually went on to be one of the most successful farmers in the area which is a feat because crops typically don't survive the severe winters. There were so many humbling and also very sad stories about what our ancestors had to endure—many things are unthinkable. I know I personally won't complain when working out after people WALKED to Canada from the south risking their lives for their freedom.

The Underground Railroad Museum
Then we headed over to the park itself and did a trail with breathtaking views and were SO close to going rafting but the line was pretty long and I had to make it back in time for a spa appointment.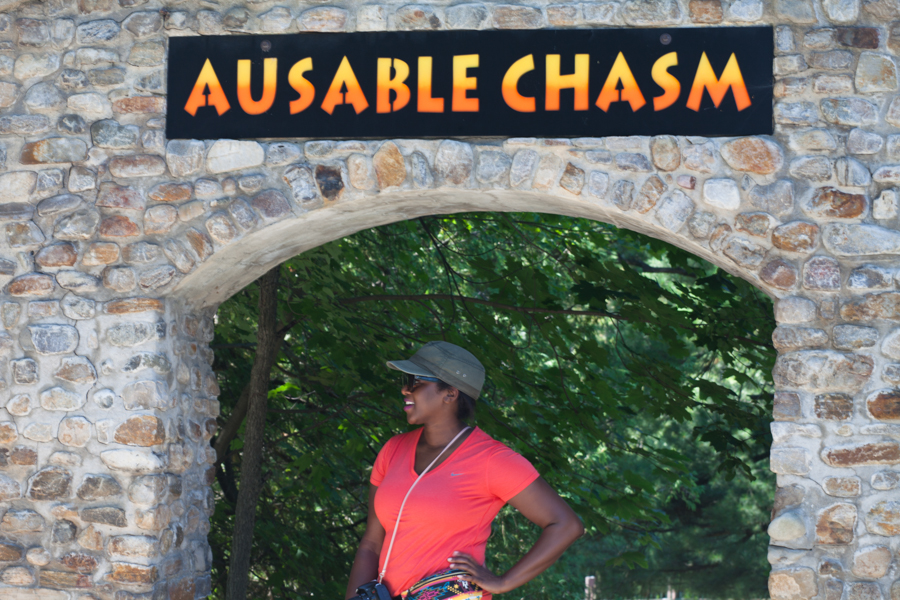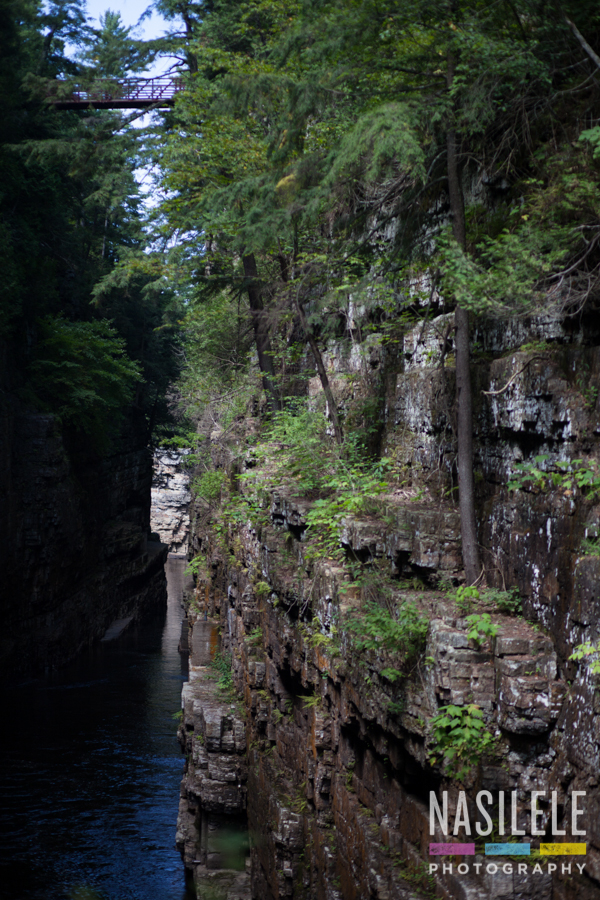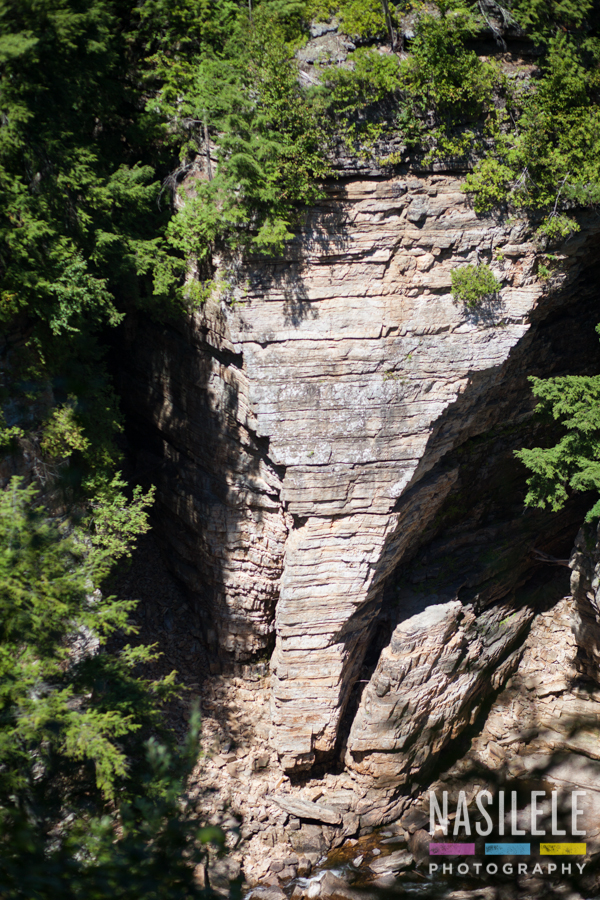 Yup, spa appointment!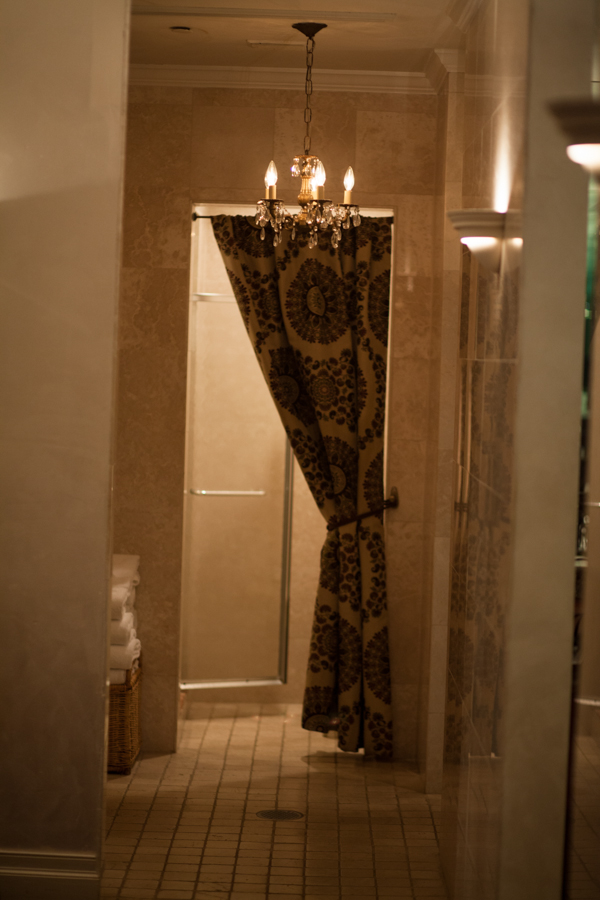 I headed over to the spa at Mirror Lakes Inn where I had The Signature Massage, a 50 or 80 minute relaxing massage that utilizes a Dry Float Soft Pack System that will warm, ease, and relax sore, tense muscles and ends with a customized massage. It was SO good that I forgot where I was when it was time to go…lol.
After the massage it was back to the hotel to get ready for dinner at The Brown Dog Cafe & Wine Bar. This is a quaint restaurant with a spectacular view overlooking Mirror Lake. The food is amazing—we had salads to counter a lot of the junk food we'd been eating and then decided to splurge on the Rustic Mac & Cheese (it's a blend of gruyere, double cream brie, Valdeon Spanish bleu, and cabot cheddar cheeses with white truffle oil and a delicious breadcrumb crust—it comes with Virginia country ham but we got ours without). OMG SOOOOO good and sooo worth the cheat….lol. I have to try to recreate it at home.

For our final morning in Lake Placid we originally had reserved stand-up paddle boarding which I initially vetoed but Nas talked me into it but then I saw someone doing it while we were at dinner and got all "AH HECK NAH"-ish about it so switched to hydro-biking…lol. I felt it was definitely the way to go when Greg of Mirror Lake Boat Rental said they were safer than the rafts because they can't tip over. I was still nervous (I can't swim but just started swimming lessons this week), but after about 10 minutes of being a bit jittery on the hydro-bike, I became a pro…lol. I need more hydro-biking in my immediate future.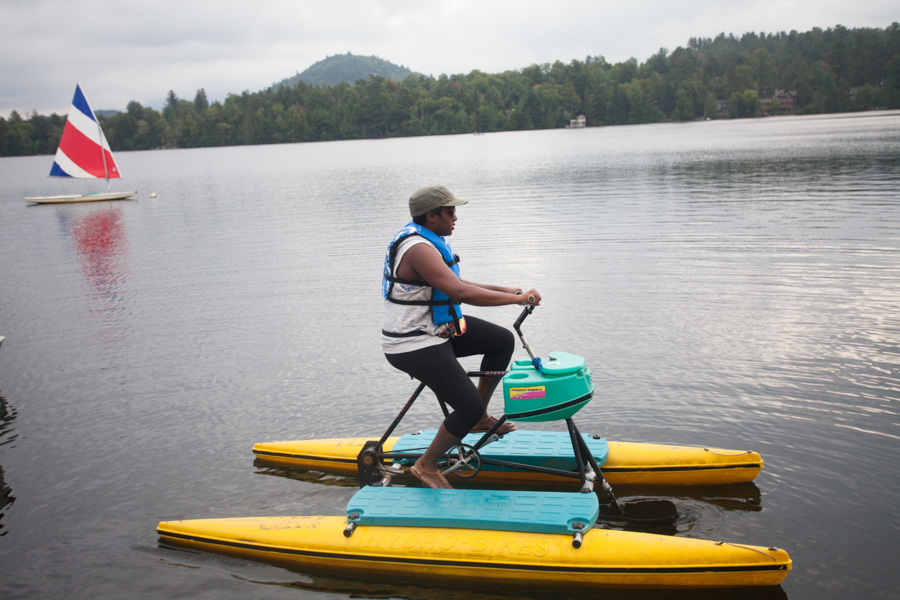 There's also a nice strip of stores along Main St. for some light shopping (Gap Outlet, sporting goods stores, and cute souvenir shops) plus tons of restaurants. Breakfast at The Breakfast Club was delish!
All in all this was an amazing trip (if I had a dollar each time I used amazing in this post…lol) and I would highly recommend a trip a Lake Placid Adirondacks vacation if you're looking to get into an adventure without having to go very far (assuming you live in or near NYC like me—but even if you do live really far away, it's worth the trip). I'd also highly recommend doing everything I did, but give yourself more time at Ausable Chasm so you can take a longer trail and try out the rafting and other activities.
For more information on what to do and how to do it around Lake Placid, check out lakeplacid.com.
Until the next adventure!