I get asked a lot of the same questions pretty often and although the answers can always be found in previous posts, I thought I'd create this page as one neat place to quickly find answers to frequently asked questions. I'll be updating this page so make sure you keep checking back!
Where are your sunglasses from?
These are Céline sunglasses and the style is called "Shadow." You can get Céline at fine department stores (Saks, Bergdorf, Bloomingdale's, etc.) or of course at Céline stores. I got mine at Bloomingdale's on 59th street. They're $400 but if you want the look for a fraction of the price, check out this post.
These are by Tom Ford and I got them at a steal from Century21. I also have them in black and paid full price at Bergdorfs :/ Check the widget below to shop this style at a steal.
Where are your turbans from?
For the most part, they are $2 at any beauty supply store across the country. You can also search for them on Amazon. Nothing special…lol. I do have a cute already tied turban from Swak Couture—check them out on Etsy here.
I also buy huge scarves from places like Zara, Mango, and Express and use those to tied up a turban. You can see a tutorial on this in the video below.
P.S. Get the tutorial on my eye look below!
What do you do with all the beauty products you get?
So brands often send me new products in hopes that I'll talk about them either here on the blog, my Youtube channel, or on social media. There are no guarantees that I'll talk about everything sent to me.
While a good portion of the things sent to me wind up in beauty reviews or TSABD Edit posts, there are items that either just don't fit or I just don't have the time. Those products are either donated (if unopened), given to friends and family, or *sometimes* I'm able to do giveaways.
Where's your hair from?
I've tried hair from numerous companies. You can find out more about it here including reviews and additional pictures.
Where are these glasses from?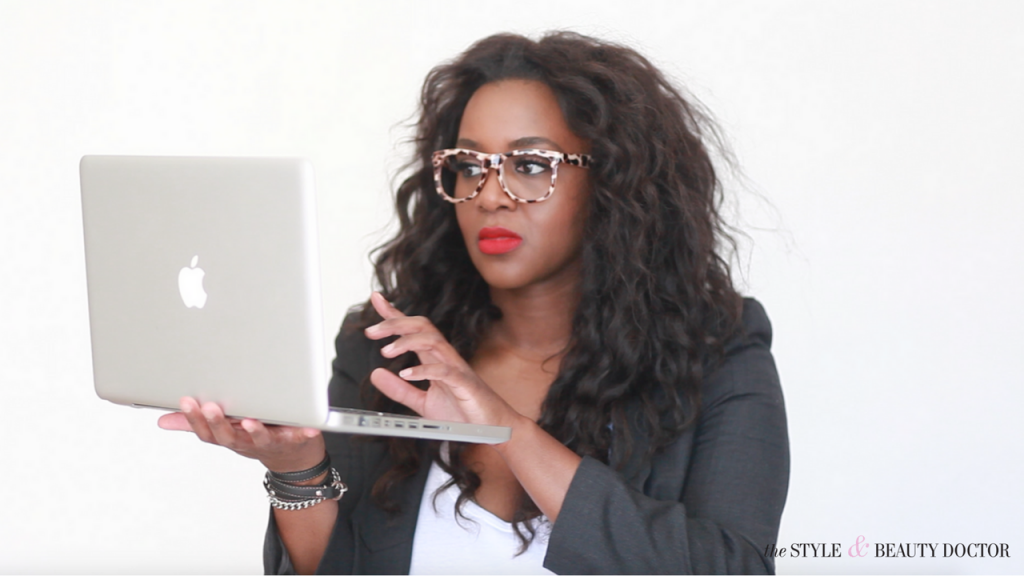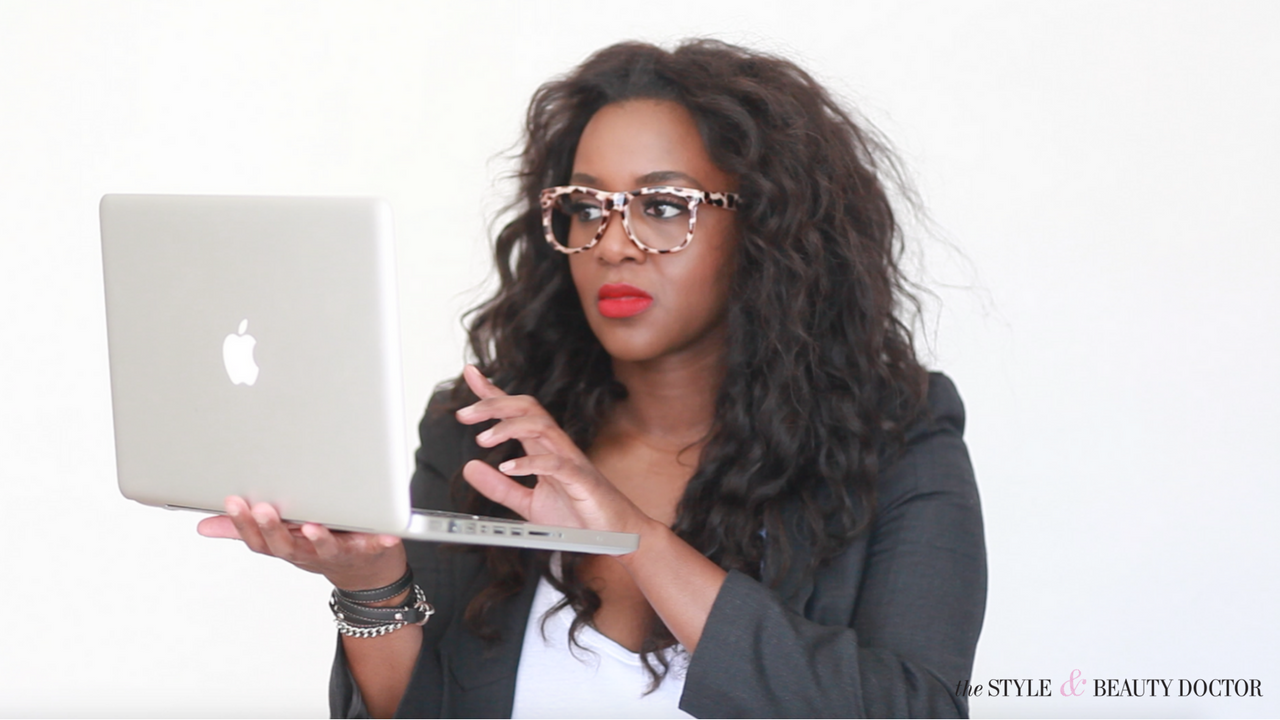 I got these from Uniqlo like 5 years ago. I popped the lenses out right before filming this to avoid getting glare. I don't think they still sell this style, but you can check their site for similar styles. So many other retailers sell similar looking frames. Another option for those of you who wear prescription glasses is to buy a sunglass style you like and get them fitted for your prescription lenses (always a good idea to make sure this is possible first—I don't wear glasses so I have no clue how the process goes other than I know people who buy sunglasses and have them fitted with Rx lenses).
Where's this (fashion item) from?
I list details on my outfits posted on Instagram here on the blog, but also check to see if the brand is tagged and click over to the brand for their site to find out more information. Also check out my SHOP MY IG page.
Are you natural? How do you keep your leave-out straight? Do you wear your hair natural?
Yes, I'm natural. I don't flat iron my leave-out all the time—I'll get my hair done by Gabrielle Corney if I have something important to do or place to go but since I work from home, my hair is wrapped up or braided/twisted most of the time. I also have in the past done a lot of braid outs so I don't have to worry about blending. Read more about that here. Also check out How I Keep My Heat Styled Natural Hair from Reverting (for Exercise & Swim, Too!)
Yes, I wear my hair natural. You can see how I keep it moisturized and what not here.
Have you reviewed this product?
You can always use my search box on my site to pull up posts by product name. Or check through either my TSABD Edit category or my Beauty Reviews category.
How do I get rid of dark spots/hyperpigmentation?
I've written tons of posts and published tons of videos on hyperpigmentation. Check out my Hyperpigmentation category to go through the posts.
Also see:
How I Got Rid of My Worst Hyperpigmentation
What should I use on my skin?
Understand that when you ask me for a product recommendation, it's not as simple as me rattling off a list of products. You could be doing something else in your routine that might be counterproductive to the product usage OR you may not even need said product. Full blown routine questions or issues with recurring skincare issues should be a conversation you have with a dermatologist or other skincare professional who can actually examine your skin.
I create skincare content around getting people into the habit of taking care of your skin, my own skincare issues, and general information that I source from a list of professionals that I have handy due to being a beauty writer. It's important that you read my posts and take from them what applies to you. I do notice that many people aren't following a routine, don't wear sunscreen, avoid going to the dermatologist, and dehydrate their oily skin by trying to zap away all the oil only to wind up producing even more oil because the skin went into shock.
You can find a list of skincare posts to read on topics like eye creams, moisturizers, oily skin, adult acne, dark spots, and more here.
You can also check out more skincare videos including product demos on my Youtube channel:
How do I find a good foundation?
Check out my foundation category. I've done TONS of reviews and swatches of foundations.
Also check out these videos below:
Have a question that you don't see answered here? Make sure you check through my menu tab to search through posts, but you can also use the search box on the right hand panel to find posts. Don't forget to also check out my Youtube channel for info as well.