Disclosure: This post is in sponsorship with Pantene. As always all thoughts are 100% my own.
I absolutely LOVE my hair. And I mean L-O-V-E LOOOOOOVE my hair. And while I absolutely love and am proud of my hair and LOVE to see it styled a gazillion ways (right now my Pinterest hair board is filled with at least 40 hairstyles I want to try), the way my attention span, lifestyle, and energy is set up, I don't really want to spend a lot of time doing it. I'll make sure I do my proper maintenance of moisturizing it, washing it, deep conditioning it, sending it love notes and blowing it kisses—you know that sort of thing. But spend hours to prep it for a style?
I can't do that on a regular basis.

A look at a few of my many hairstyles over the years
I work from home so I can keep my hair in twists or two big braids for days and throw on a hat or turban if I need to run out and run errands. But though I work from home, I lead a VERY busy lifestyle. I have deadlines, I have creatives to well, create, and although a lot of my time is spent in front of my computer, at any given moment I can be whisked away to do a photo shoot or be on TV or travel internationally. I need my hair to be easy but also ready to slay at any given time.
So there are some things I do so that I stay ready and don't have to get ready:
1. I have my fabulous hairstylist Gabrielle Corney cut my hair into an awesome shape and I make sure I trim my hair regularly so that it looks neat. Having the right cut to fit your face and hair type is SO integral in not only having amazing hair, but being able to be super lazy with it…lol. You cut styling time down significantly when you have the right cut.
2. I make sure my hair is deep conditioned regularly and moisturized properly. My hair always performs best when it's properly hydrated. I can't have a bomb twist-out with parched ends.
3. My accessory bag of tricks is always filled. At any given notice I can put together a LOOK thanks to my arsenal of hair accessories, hats, and turbans.

4. I try not to let my hair laziness keep me from protecting my own hair when I'm wearing weave and other protective styles.
5. I use easy low maintenance, high performance products like the ones in the Pantene Gold Series Collection.
How I Keep My 4C Hair Moisturized
When I was newly natural, I would put all kinds of product in my hair for the sake of "moisturizing" it, only for it to feel dry not long after. But now I have a SUPER simple routine to keep my 4C hair moisturized and I teamed up with Pantene Gold Series to chat through the new line created by African American scientists and hair stylists.
Every step in my routine is designed to optimize moisture and protect my hair. I've had the Pantene Gold Series products in my stash for quite some time (I got it before it even came out) and have loved using them in my routine. On wash day while it's still dry I massage Pantene Gold Series Moisture Boost Conditioner into my hair section by section and gently detangle with my fingers. I love how this conditioner has slip and preps my hair for shampoo. I started doing this on wash day since my hairstylist Gabrielle Corney does something similar when she takes my weaves down to ease with detangling and prevent matting. After I finish gently detangling, I then wash my hair section by section with Pantene Gold Series Moisture Boost Shampoo. I make sure that when I cleanse my scalp I use the pads of my fingers and NOT my nails (you don't want to puncture your scalp and you also don't want to get your hair snagged in your nails). I usually shampoo twice (or three times on the occasion I really need it). After shampoo I move onto the Pantene Gold Series Repairing Mask massaging it into my hair section my section. I let it do its magic for about 7 minutes and then I'll gently comb through my hair with a wide tooth comb to make sure my hair is detangled. I rinse my hair out with cool water and then use a t-shirt towel to dry off the excess water.
Quick Wash Day Demo
(no sound)
Quick Wash Day Demo featuring Pantene Gold Series Collection from Danielle Gray on Vimeo.
While my hair is still damp, I move onto my moisture retention routine via the LCO method (lotion, creme, oil). I massage the Pantene Gold Series Leave-On Detangling Milk into my hair, followed by either the Pantene Gold Series Hydrating Butter Creme or the Pantene Gold Series Curl Defining Pudding, and I seal it with the Pantene Gold Series Intense Hydrating Oil. (Quick word on the oil: this is the type of product you'll probably have awhile since a little goes a long way).
I re-moisturize a few days later or as needed with my SUPER simple routine. I mist my hair with water using a spray bottle and then I'll seal that with the Pantene Gold Series Intense Hydrating Oil. Sometimes I may decide to twist my hair and in those cases I'll add a bit of the Pantene Gold Series Curl Defining Pudding and then seal with the Pantene Gold Series Intense Hydrating Oil. Water is such a great moisturizer for my hair but it alone can't seal the deal.
Moisture Refresh Demo
(no sound)
Moisture Refresh featuring Pantene Gold Series Collection from Danielle Gray on Vimeo.

Moisture Boost Shampoo

Hydrating Co-Wash

Moisture Boost Conditioner

Repairing Hair Mask

Leave-On Detangling Milk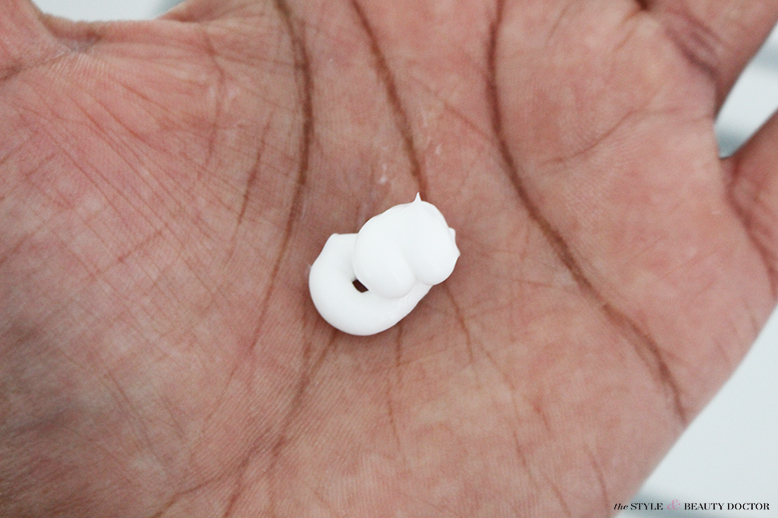 Hydrating Butter Crème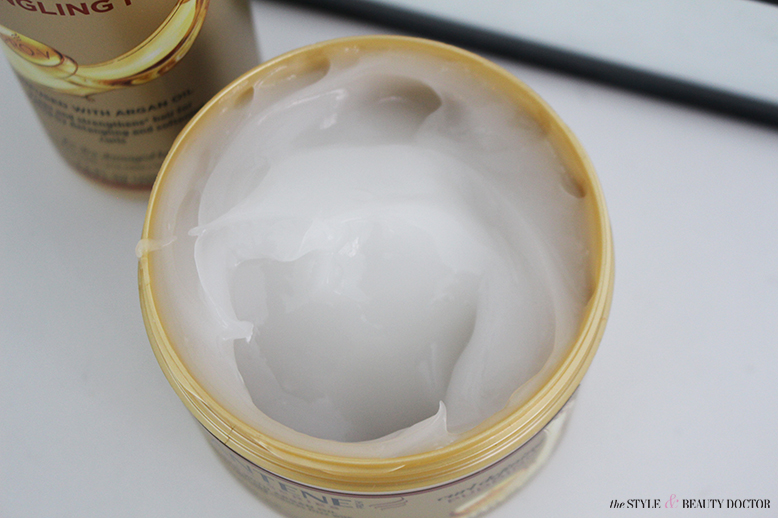 Curl Defining Pudding

Intense Hydrating Oil
My thoughts on Pantene Gold Series
For one, I can't believe I got this far into the post without mentioning how AMAZING everything smells. I really love a hair product line that smells great but isn't overpowering. This has a sweet fruity scent—like mangoes and cream. Or even like pink Starbursts…lol. It's a refreshing, pleasing scent that won't get annoying
I also love that it's an affordable luxury—each product has a MSRP of $9.99 or less yet it looks and feels much more expensive. I love that everything feels silky smooth and doesn't leave a sticky film on my hands. I also like that the packaging makes it easy to dispense the product so you don't waste any excess.
I also love that this line works on natural hair, relaxed hair, and weaves. In fact the Hydrating Co-Wash is also clutch for cleansing your extensions—it gently removes dirt and product build-up and is easy on the weft (see quick demo video below). I also now know that next time I get a weave with leave out, the Gold Series line will work amazingly to moisturize both my hair and the weave (you know how it is sometimes when you feel like you have to use different products for both).
(there's no sound on this video)

Cleansing Extensions with Pantene Gold Series Hydrating Co-Wash from Danielle Gray on Vimeo.
I'll be putting the Pantene Gold Series line to work again soon in an upcoming hair tutorial video on my YouTube channel. I'll be showing you how to do some fly (but easy to create) summer hairstyles that you can rock at weddings, date night, vacay, and more. Make sure you're subscribed to my channel so you don't miss it!
Have you tried the Pantene Gold Series line? Would you? Tell me all about it in the comments!