The Style and Beauty Doctor…
is the most fun and resourceful fashion and beauty guide for women of all races, ages, and sizes you'll ever come across. We are not responsible for any addictions or excessive shopping resulting from browsing this site. We warned you.
See my foundation shades and equivalents here.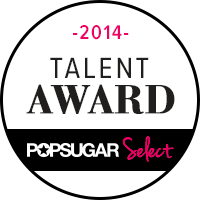 Photo: Nasilele Photography
The Style and Beauty Doctor is maintained and edited by Danielle Gray, a New York City based Fashion and Beauty Consultant and freelance writer. The only thing she loves more than the latest in fashion and beauty is telling everyone about it–in fact it's her mission to match fabulous fashion and beauty finds with fabulous people. See event appearances and more from Danielle here and here.
---
Our Mission
The Style and Beauty Doctor believes in the beauty of all women and celebrating all skin tones, sizes, and ages all the time. It's no secret that women feel good when they look good. The Style and Beauty Doctor is the tool for every woman to find what looks good on their faces and bodies.
We also believe our readers come first. Whether it's answering a wardrobe inquiry, finding the perfect red lipstick, or the scoop on the latest fashion or beauty collection; we're on it.
---
Bio

Photo: Nasilele Photography
After obtaining a Bachelor in Business Administration degree in Marketing from Hofstra University, Danielle decided to listen to the little voice in her head that persuaded her to study fashion. So in 2004, off she went to New York City's Fashion Institute of Technology and started coursework in Image Consulting and Styling all while pursuing a career in Finance. By early 2006 she had completed the Image Consulting Certificate program and months later started Urban Glamour, LLC. Her experiences have brought her backstage at New York Fashion Week, to Vera Wang's showroom for Bridal Market Week, and to dozens of weddings to beautify brides for their big day.
She began predecessors of The Style and Beauty Doctor on the web in 2005 with beauty tips on AOL message boards and then eventually started a blog in 2007 which became what The Style and Beauty Doctor is today. Today she's a freelance fashion and beauty writer and has written for outlets such as ESSENCE.com, StyleBlazer.com, and more! Danielle has been recognized for her personal style in ESSENCE magazine's "Style on the Streets" (November 2011), quoted for her beauty expertise in Ebony magazine's first ever Best of Beauty Awards (September 2011), named one of the first Beauty Bloggers of the Month by Too Faced Cosmetics, and has appeared in online video campaigns for companies such as Jeep and Kohl's Rock & Republic.
Danielle can typically be found on the internet or at the mall. Or both.
---
Contact Us
For product reviews, collaborations, and general business inquiries: thestyleandbeautydoctor@gmail.com
For my lovely readers: ask a fashion or beauty question (or just say hi!): asktsabd@gmail.com. Please be sure to use my search feature and check my menu bar per topic first—many questions have already been covered in great detail in previous posts :)
Please note that I try my best to answer most emails, but due to the influx of messages at times, this isn't always possible.
Work with The Style and Beauty Doctor
Make sure you check out the Work with Me page for more information!
Find us on the web
Youtube: www.youtube.com/user/StyleandBeautyDoctor
Instagram: instagram.com/stylenbeautydoc
Snapchat: stylenbeautydoc
Twitter: www.twitter.com/StyleNBeautyDoc
Facebook: www.facebook.com/TheStyleandBeautyDoctor
Pinterest: pinterest.com/stylenbeautydoc
Periscope: stylenbeautydoc
Google +: Danielle Gray https://plus.google.com/+DanielleGraystylenbeautydoc/
The Style and Beauty Doctor on Google +
Usage
Under no circumstances are any images found on this blog to be replicated, reposted, reused (even in part) by any other party without express written permission from the blog author. Under no circumstances are any parties permitted to use The Style and Beauty Doctor or any variation of the name or Danielle Gray or any variation to sell or promote any product or service without express written permission. Any violations will be prosecuted to the fullest extent of the law.