Read ALL about my review process including how I take swatches, photos, and more here.
I know these palettes may have been out for a while but these two came to me from Too Faced while I was away last month and I just got around to them. Between daylight playing hide and go seek, it being brutally cold (I take my pics outside), and because I like taking pictures of product untouched before I review them (who wants to see eyeshadows with my fingerprints all over them? lol) it took me a bit of time to get to these. Also a black shadow from the Semi-Sweet palette broke pretty badly in transit so there's smears of it all over (grrr). But all that aside, Too Faced has effectively combined two of my favorite things: makeup and chocolate…lol.
Seriously, these palettes smell SO much like chocolate I'm contemplating scraping some into a cup of hot water and making some hot cocoa…lol. More makeup should smell like sweet treats, you know. Plus I've read (and saw on Doctor Oz) that many times just smelling something sweet yet sinful (or savory and sinful or salty and sinful…lol) is sometimes enough to fulfill cravings. I used to do this all the time when I worked in a corporate office and clients kept sending donuts and stuff. All I had to do was take a whiff and my sweet tooth was satisfied and then I'd go eat a healthy snack…lol.
But back to these shadows—OMG they smell good. I'm tempted to end this review here and tell you to get it just based on how good they smell…lol.
But I won't.
Too Faced Chocolate Bar Palette
This was the first to start it all with the cocoa. There's 16 shadows in total with a good mix of mattes and shimmers. I actually personally prefer this one over the Semi-Sweet palette just because I can get more mileage out of these shades. There's a ton of neutrals with some pretty cranberry, pink, purple, and olive shades. This is the type of palette where you can get a gazillion looks out of it from day to night and it will suit any skin tone.
The pigmentation on the shadows is amazing, too. I got great color payoff with these without a primer and they lasted pretty well without one, too (about five hours before creasing/fading) but of course like with any shadow you definitely want a primer underneath to ensure prolonged wear.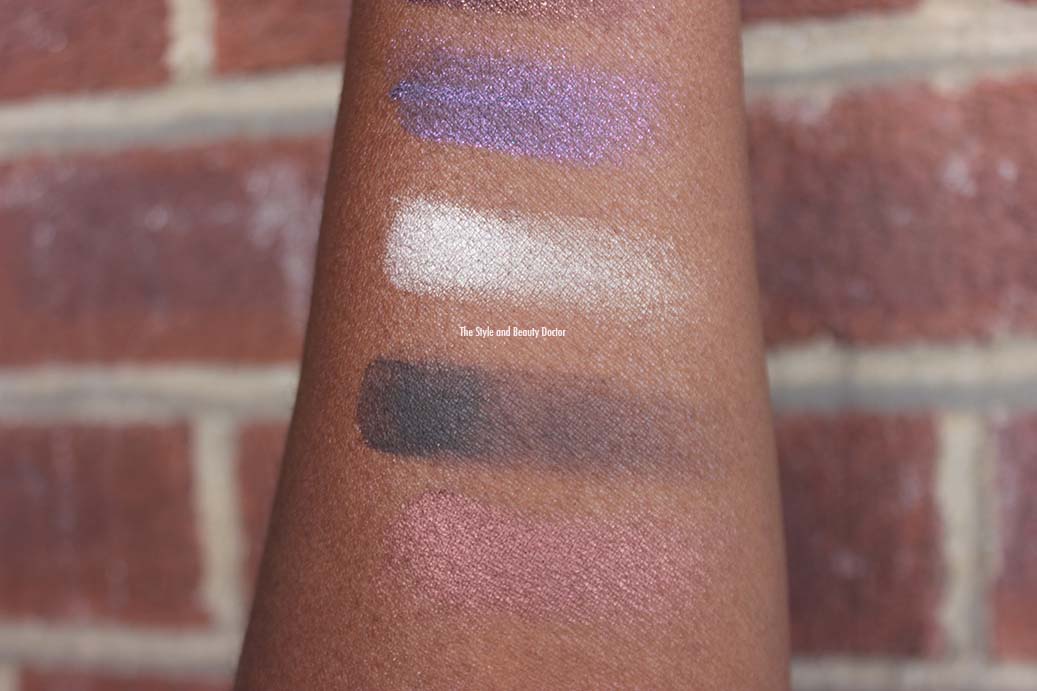 Too Faced Semi Sweet Chocolate Bar Palette

(Remember I said the black shadow broke in transit)
This palette also has 16 shadows in it with a good mix of mattes and shimmers. These are "darker" neutrals than the Chocolate Bar with some accent colors (teal, baby pink with shimmer, etc). Quality and wear was the same as the Chocolate Bar. These shades will also work beautifully on all skin tones.
While I love this palette and can get a ton of day and night looks out of it, there are a few shades I know I wouldn't use often which is why I personally prefer the Chocolate Bar.
Getting one or the other (or both) just depends on your personal color preferences.
Bottom line: Too Faced Semi Sweet and Too Faced Chocolate Bar are both really great palettes (and um, they smell like chocolate!) and you'd be serving your beauty stash well with either one depending on your personal color preferences.
Price and where to buy: (see widget below)