Ever visit a place and like it's all like this big emotional scene when it's time to leave? EXACTLY how I felt when I checked out of the Library Hotel recently. Ugly crying and all.
Since I lead quite a hectic and busy lifestyle (besides writing this wonderful site I also freelance for quite a number of publications, the latest of which I will reveal soon when my first story is published in September *squeal*) and don't really have time to take vacations–I mean, even when I travel it's work, but desperately need to recharge my batteries, I decided to do a staycation right here in NYC. Even though I've lived here all my life there's still so much this island has to offer and of course still thousands of places I've never been. In fact I'd been to the Library Hotel previously but for work (it's an awesome space for press events) but hadn't stayed there before and they were gracious enough to host me in their luxurious hotel. My pal Nas of Nasilele Photography accompanied me to document the trip in pictures.
It was raining cats and dogs all day Friday so our trip into the city was a little tumultuous. I joked on my Instagram that the two of us were headed to a tropical island (haha) and then followed up an hour later to say we arrived to the island of Manhattan. We walked into the reception area and checked in. Our host could not have been more accommodating and helpful. He told us that on the hotel's second floor Reading Room there's complimentary continental breakfast and a wine & cheese hour daily. Oh—speaking of and as you can imagine, the Library Hotel is all book-themed. I stayed in the Mysteries suite which of course had mystery-themed decor and books to read on leisure. I seriously only wanted to stay in my room and luxuriate in my bath robe and read books the whole time (I mean, just LOOK at the pics I'm about to show you), but of course I had some exploring to do.
Since my staycation was also beauty themed, Nas and I headed over to Mario Badescu for facials. It was my first time getting a facial at Mario Badescu (I kept hearing great things and since they make awesome products, I was totally in) and the first time getting a facial ever for Nas. We both slipped into our separate rooms while MB estheticians got to work on our skin.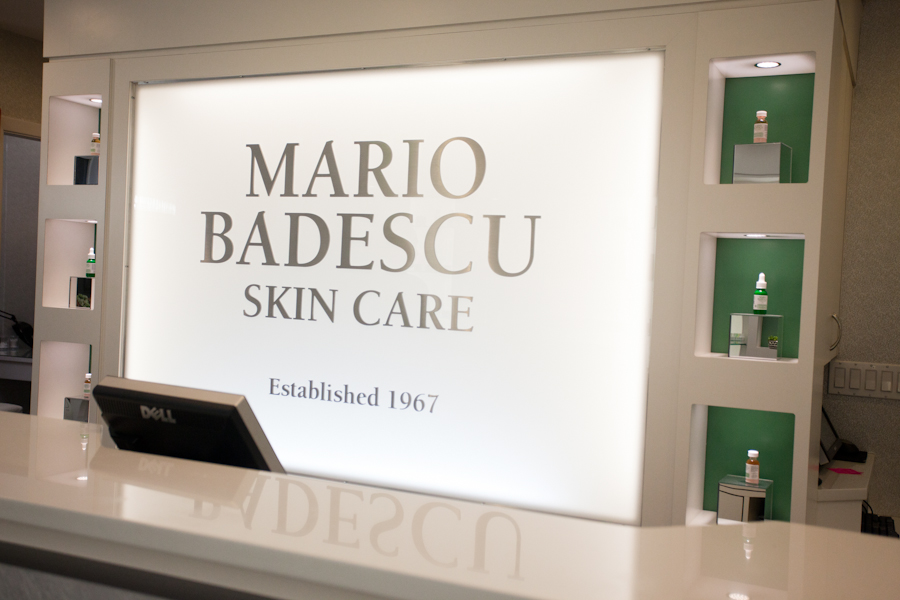 I had the European facial—which is the classic MB facial that each treatment is based on but then depending on your skin needs there are additional add-ons. I'm pretty blessed with good skin genes—but we all know you can't take that for granted. While I've pretty much been on a skincare regimen since I was like 10, I have had issues in my 20s that changes in my routine and some TLC (okay and a few derms) took care of. All I needed during my facial were a maybe 2 or 3 extractions.
The facial was such a treat. My skin was massaged, flanked, steamed, and coddled into perfection. My facialist Mila was the sweetest and had the most gentle hands. I felt so good about my skin that I was able to walk around the city without makeup on. My skin is okay without makeup but I do have natural discoloration and I kinda look like a pre-pubescent boy without makeup on, but I felt pretty descent after my facial. My skin also felt smoother than usual—-something I really noticed when I went to wash it before bed.
Nas had the opportunity to have her skin treated by the wonderful Carmela. Here's what she had to say about her experience:
Carmela was wonderful. She started by introducing herself, having me lay down, and then covering me with blankets! It was like being tucked in like a baby. She then began to massage my face, shoulders, and then hands. My hands were wrapped and heat treated. She then cleansed my face and applied steam to it for a few minutes. She told me that my skin was oily in the center and dry around the sides. Next she extracted blackheads and pimples as gently as possible and then applied a cooling treatment to calm the skin. I then had a glycolic treatment in the form of a mask. It felt like I had a mummy face…lol. She then followed that with a very cooling Vitamin C mask. It lasted around an hour and I loved that she told me what was happening step by step. I'm now hooked and want to schedule my next one!
After our facials we headed down to Bloomingdale's 59th street as my friends at Clinique invited us to have manis and learn all about the latest A Different Nail Enamel for Sensitive Skins collection. It's been a while since the brand known for innovative skincare had nail lacquer in their collection, but this time around it's formulated to be gentler on the eyes and skin—I mean we are constantly touching our faces—we should have something on our nails that won't irritate. There are 12 shades in the permanent collection and 9 limited edition summer shades. Also because cute nail polish and cute flip flops go hand-in-hand, Clinique and Havaianas joined together and for the event anyone purchasing at least one bottle of A Different Enamel and one pair of Havaianas received a free mani. I also got to take a pair of cute Havaianas with me back to the hotel.
After a week I only had minor chipping.
Totally had to stop for a cupcake at the Magnolia Bakery inside Bloomie's.
Before heading back to the hotel we stopped for Indian food since the area near Bloomie's has SO many to choose from. We settled on Chola Eclectic Indian Cuisine after reading the Yelp reviews. OMG it was SOOO good. I highly recommend the Roti Canai (not on the menu but they made it for us and OMG is the curry sauce it comes with good) and the samosas, and of course the naan bread. The staff was so friendly and helpful, too.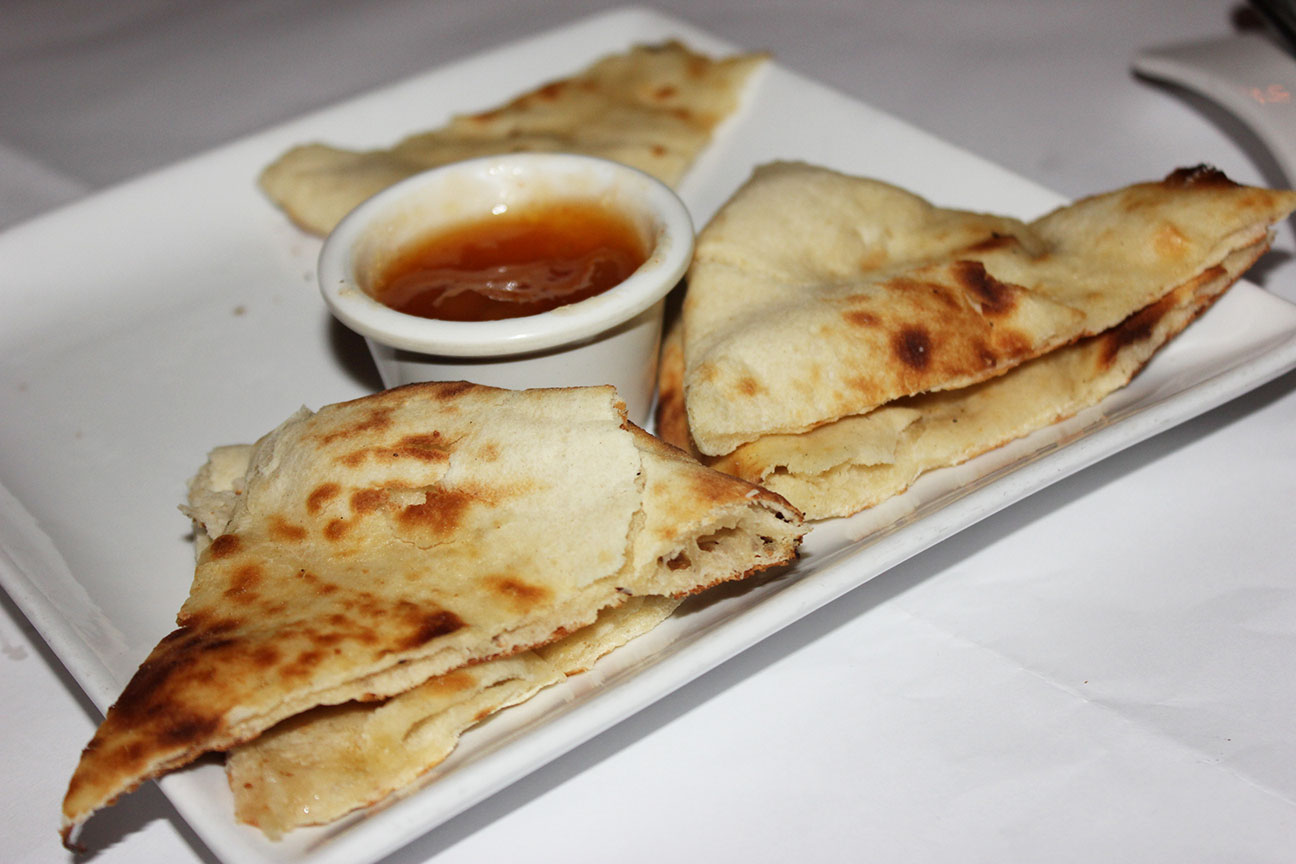 Then we headed back to the hotel after I excitedly told Nas how I couldn't wait to sit in the room in my robe and slippers…lol. Then we decided we weren't done for the night so we changed our shoes and headed up to the hotel's bar. The bar draws quite a sophisticated crowd—which was great. I had two really delicious peach drinks while Nas and I laughed our heads off about nothing in particular…lol. It was just like we were back in college :)
Of course this wouldn't be a beauty staycation without even more beauty. I took along some essentials including Dolce & Gabbana Matte Foundation, BECCA Shimmering Skin Perfector in Moonstone (which by the way, if you mix this with a matte foundation like the D&G or BECCA's own Shine Proof Matte Foundation, it gives a gorgeous glow without being too heavy on oily skin—it's AH-mazing), Lise Watier Portfolio, Illamasqua Excite and Tweak, Mally Perfect Prep Primer, Tom Ford Lip Color in Deep Mink/a>, Caudalie Divine Oil (which was perfect because it's a small travel size and I could use it to moisturize my body and as my scent plus it worked wonders on helping me revive my rained out hair), bareMinerals Lash Domination Mascara (avail at QVC), Urban Decay Perversion liner, Hourglass Arch Brow Sculpting Pencil, and on the skincare side my Clarisonic Aria, Perricone MD Face Finishing Moisturizer, and Mario Badescu Glycolic Foaming Cleanser—you know, just a few things…lol.
I also brought along some newbies like the Cenore electronic toothbrush, Rembrandt Deeply White Toothpaste, BECCA Eye Priming Perfector, BECCA Lip Priming Perfector, and VICHY Capital Soleil SPF 50 Lightweight Foaming Lotion (LOVED how easily this blended into the skin and had instant dry-down).
The next morning we met for complimentary breakfast at the hotel's Reading Room. They served your typical continental breakfast–hard boiled eggs, bagels, fruit, coffee, etc. and again, the staff was incredibly warm and friendly. There were also books (as you can imagine in a reading room) that you could take to your table and read over coffee.
I brought along my new JustFab (c/o) short jumper which fits amazingly and YES! They now do clothes in addition to shoes and jeans. You can check out all the cuteness and sign up here. Sadly it wasn't warm enough for me to wear it last weekend :/
Then off to more exploring on the hotel's rooftop. It's cute at night but it's even cuter during the day. Nas and I spent a ton of time taking pictures (wish I would have brought a proper outfit but since I planned on schleping around, I only brought a sweatshirt and jeans…lol) on the gorgeous outdoor area and then got SO many home decor ideas from the "indoor" part.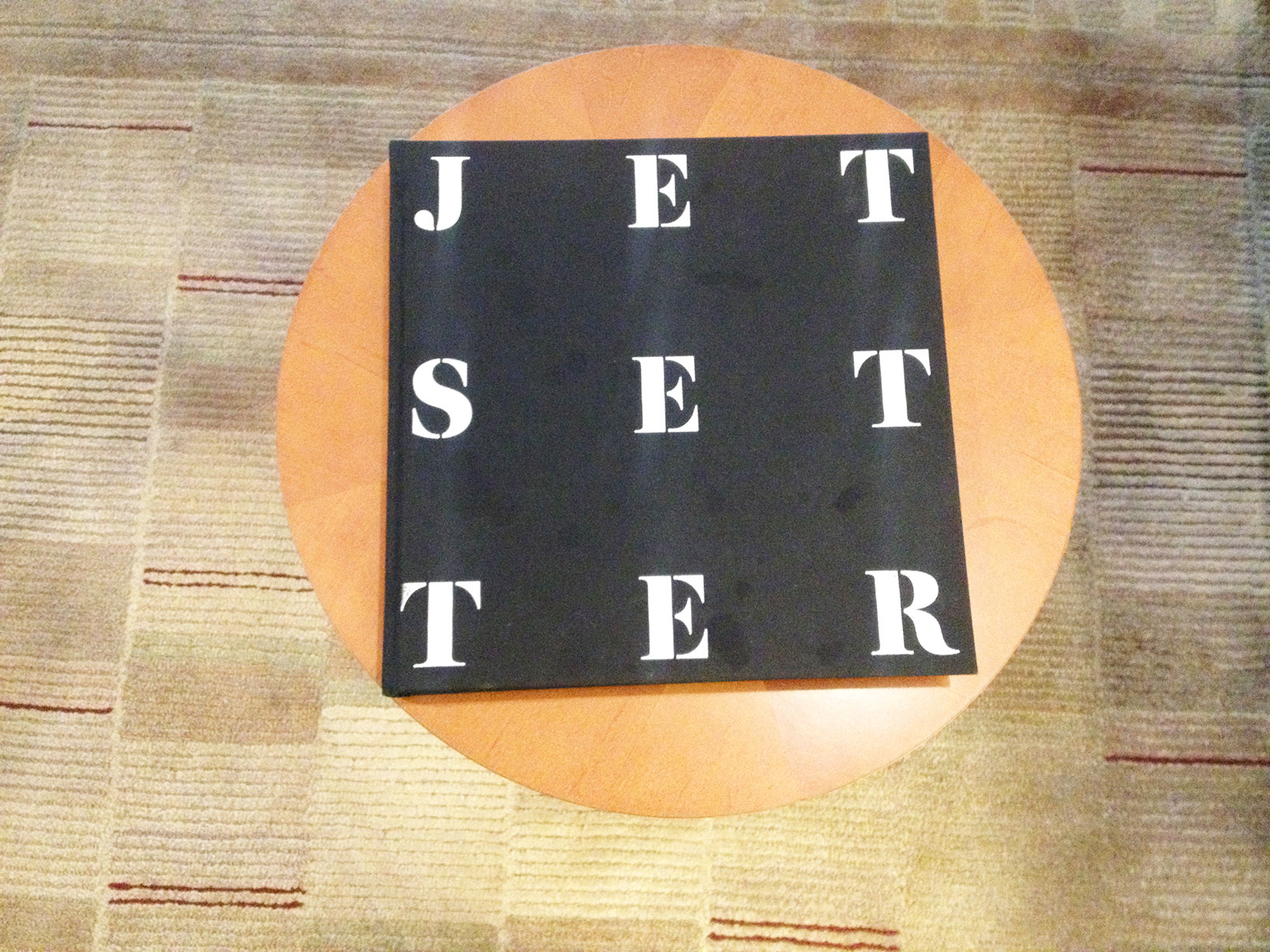 After taking pics we headed down to 5th avenue to do some shopping and then back home.
It's been a week and I'm still having separation anxiety from leaving Library Hotel. If you're ever visiting NYC or you live here and need a place to get away and luxuriate, you must look them up.
Library Hotel
299 Madison Ave
212-983-4500