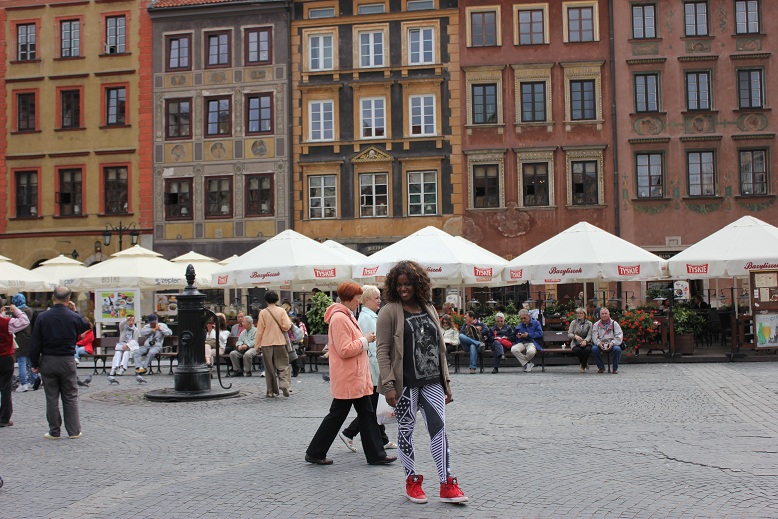 Let's be honest: with all of the beauty products I've purchased and have acquired over the years, I can open a medium-sized Sephora. Yet I'm always looking for the next thing. Plus with the huge web and social media culture we live in, I've become even more curious about the beauty products that women around the world are clamoring for. What eyeliner can the women in Dubai not live without? What's the absolute best French retinol cream (could there be anything better than Avibon?) What do women in Turkey consider beautiful? It's a never ending quest for beauty culture knowledge.
Just last week I along with a group of American journalists, beauty buyers, and social media experts flew out to Warsaw, Poland courtesy of HBA Global to check out the Polish cosmetics scene.
So why Poland? For one the country is centrally located in Europe making it easy for exports. Second, Poland is the 6th largest cosmetics producer in all of Europe (France, Germany, Italy, Great Britain, and Spain were 1-5 in case you were wondering). Third the country has a rich history of producing great cosmetics. Did you know Max Factor (born Maksymilian Faktorowicz) was from Poland? Or how about Helena Rubenstein, the first manufacturer to offer a sun-protecting cream and who popularized mascara and colour face powders? Yep, she's Polish, too. Another cosmetics tidbit: the very first perfume in history based on alcohol – "The Queen of Hungary's Water" – was created in the 14th century thanks to a Pole – Elizabeth, Queen of Hungary.
So as you can see there's tons we need to explore in all that is the Polish cosmetics industry.
Almost immediately after we landed in Warsaw and headed over to our hotel (Novotel Warsaw) we headed to the conference. Felicia Walker-Benson of ThisThatBeauty.com and Rachel Liverman of Birchbox represented for the USA on a panel about The Polish cosmetics industry from the global perspective – weaknesses, strengths, chances.
The next day Polska Cosmetics whisked us off to the Beauty Forum & Spa expo—similar to the one HBA Expo hosts here in NYC every year. We sourced the fair aisle by aisle looking for holy grail Polish products. I picked up a few items from Ziaja, a brand I'd like to call the entry into Polish beauty products because they offer simple and easy to understand European skincare at affordable prices (I'm talking $10 or less). I'll be reporting back on this lovely line as they just sent a box of goodies for me to try. I'm already in love with one of their Protective Body Lotions, so I can't wait to try more :)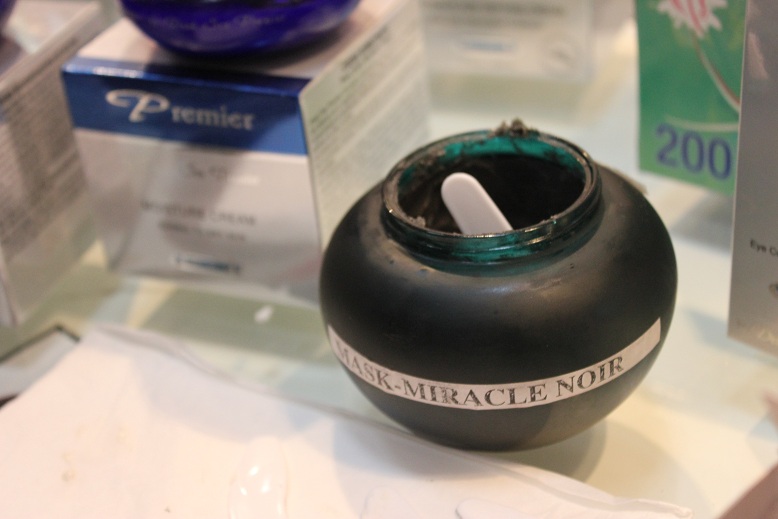 Even after spending a few hours at the fair, our beauty research wasn't done. We also headed to Sephora Poland where we were a little bummed to see mostly brands we can find here in the U.S. It was a surprise to see drugstore brands like Yes to Cucumbers and Sally Hansen alongside department store brands like Estee Lauder and Lancome. Helena Rubenstein had a good selection of color cosmetics. I'm kicking myself now for not buying one of the Wanted Blushes. Ugh, they were so luminous but very similar to MAC Mineralize Blush which is why they're still sitting in Sephora Poland and not in my makeup vanity. *sigh* We also saw that the Sephora brand has a BB cream in two shades—one of which seemed deep enough to accommodate Felicia's skin tone. Let's see if it comes stateside.
Then we were off to Douglas, a multi-brand beauty boutique very similar to Ulta that is Europe's largest fragrance and cosmetic retailer. Inside Douglas there was a huge Inglot counter and some more beauty brands. Lara of PrettyConnected.com and I interviewed a very cheerful worker at Douglas who was more than happy to answer our questions regarding Polish cosmetics. She told us that their best seller overall is Calvin Klein Euphoria (isn't it cool to find out what products women across the globe love) and Shiseido products and Lancome mascaras do very well at this Douglas location (Chmielna 1/3, Warsaw, Poland). The biggest hair woe felt by Polish women? Lack of volume. So the shelves were packed with dozens of products promising to temporarily plump limp hair strands. Rene Furterer is the top go-to hair brand.
Dermika is also an important Polish skincare brand I was told at Douglas, but I'll have to do more research on it from where I stand because I didn't pick anything up from them while in Warsaw. Though it's a prestige brand, the items were still relatively affordable in the $30-40 range. I also noticed a gold trend among many of the skincare products in Warsaw. Dermika has an entire line built around it and I also picked up a gold mask from one of the vendors at the fair. Expect more on this in future posts because I'm TOTALLY intrigued.
I had done quite a good amount of damage on buying clothing in Warsaw (omg—I know we have H&M and Zara in NYC but I saw things in Poland I haven't seen yet in the U.S. plus there were THREE HUGE H&M stores all within walking distance from the hotel—and don't get me started on all the drool-worthy designer duds I spotted at vitkAc—I'm taking McQueen, Céline, Givenchy–ahhhh), but I didn't want to leave Douglas empty-handed so I asked for the most popular item and was shown Geomar Thalasso Scrub which contains sea salt, almond and wheat germ eudermic oils, oligo elements from the Dead Sea, and orange and mandarin oils to remove dead cells and impurities leaving the skin soft, smooth, glowing, and moisturized. We barely made it back to the hotel before Rachel and I were testing it out. We felt a difference immediately—and it was only like $20 USD. I'll have a review up on it soon.
Peeling masks also seem to be a big trend in Poland. I meant to pick up Geomar Peeling Thalasso but got confused by the packaging and got the Thalasso Scrub, but would love to get a few of the peeling masks now that I think of it. Felicia from This That Beauty bought some really cool masks that first come in powder form but are activated with water. Be sure to keep your eyes peeled to her Instagram and Twitter for updates. I passed because I could just see myself spilling the entire contents of powder. smh.
Then to round out my research, I headed to the MAC Cosmetics store in Zlote Tarasy, an AMAZING mall that I sadly only discovered on the Sunday night before I was set to leave. This mall is amazing—Zara Home, which needs to be in the U.S. ASAP, Zara, H&M, Pull & Bear (a Zara company), Marks & Spencer, and TONS of other stores live here. Seriously, next time I'm in Warsaw this will be one of my first stops to check out what I missed.
Anyway, back to MAC. I spoke with Jerry, a MAC artist who recently moved back to Poland after spending some years in England and Australia working for the cosmetics retailer. I chatted with Jerry for a bit because I had to know if Polish women were as fanatic about MAC as some of us in the U.S. are. Jerry said Inglot is more popular in Poland because the quality is the same as MAC but Inglot has a lower price point. Most people don't know the MAC brand in Poland unless they've lived in London or Berlin. The store is usually pretty empty aside from women coming in to replenish tried and true favorites (Jerry dished that our beloved Ruby Woo is the most popular lipstick at his store). And a little funny anecdote Jerry told me: one time a woman came into the store with a bewildered look on her face and then yelled, "where are the computers?"—she thought it was Apple's Mac—ha! Jerry remained hopeful though and says with more marketing the average Polish cosmetics consumer will get to know and love the brand.
And that concluded my entry into the Polish cosmetics scene. You definitely want to stay tuned because I have a ton of products to review—I have some really awesome gems you need to know about :)
If you missed any part of my trip, be sure to check out my Instagram, and be sure to bookmark the tag Poland Beauty on this site for more updates :)
Also be sure to check-in with Team Poland:
Felicia of ThisThatBeauty.com
Lara of PrettyConnected.com
Rachel from Birchbox
Alice of Candifiend on Youtube
Heather of BeautyUnbiased.com
Have any Polish beauty products to share? Have questions about my trip? Leave them all in the comments section below!