Read ALL about my review process including how I take swatches, photos, and more here.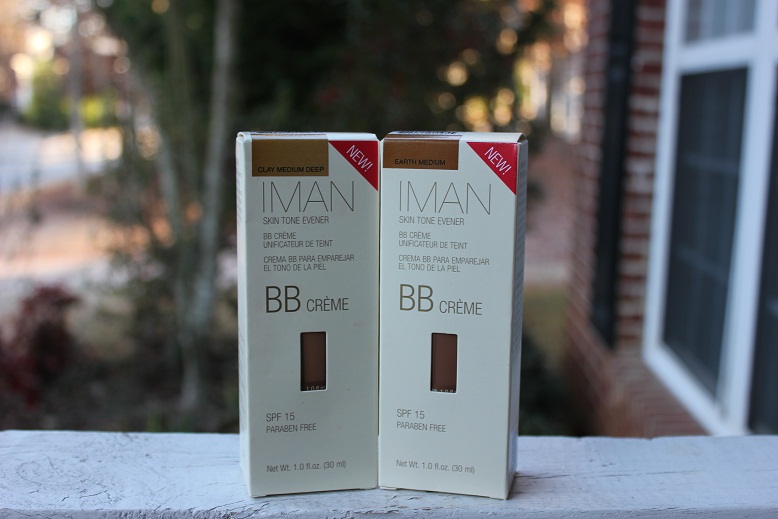 Let me just start this by saying that I am not a big BB cream fan. The Asian wonder product (they combine the properties of moisturizer, anti-aging treatment, sunscreen, primer, and tinted moisturizer into one) has taken the U.S. by storm in recent years although the ones we get here can be considered "watered-down" versions as they mostly don't do all of the multitasking that Asian BB creams do. But then the Asian ones generally come in one, MAYBE two shades.
Then one by one, brands have come out with their own BB creams. I've tested a few of them (the ones that had any close to my skin tone) and really wasn't impressed until I got to Sleek MakeUP's BB cream which I absolutely love. The reason why I don't particularly love BB creams is because most of them don't provide enough coverage (and I take care of my skin so I don't require a lot of coverage, but sheesh, give me SOMETHING, BB cream!!! *shakes fist*) and because they can be so moisturizing, they're too heavy for my skin.
But this Iman BB Créme?? I mean, the second I heard Iman was launching a line of BB creams for those of us with deeper complexions (because I mean, calling your BB cream "dark" and it's Beyoncé's complexion in the dead of winter helps no one), I STALKED their press office. I needed to know the absolute second it was available for me to test. I even had the nerve to check-in more than once…lol.
Also it is to be noted that this is a BB Créme not CREAM. Because this IS Iman, you know.
Iman's BB works as moisturizer, SPF, and tinted moisturizer with coverage. It's also SUPER easy to use—you can apply it with your fingers. I also loved that it gave the type of coverage I like (think of a light foundation). I still needed concealer for the dark spots on my forehead and to brighten my under eye area, but it did a great job of providing coverage overall. The finish on this can be quite dewy so if you have oilier skin like me, set it with powder. But other than that, it's pretty much love. I think because it is a little rich that it would be a little heavy for me in the summer time, but if you have normal to dry skin, you have no worries.
Also for those of you sensitive to mineral oil, you'll be happy to know that Iman's BB Créme contains none of it.
It comes in 6 shades. And if you were worried about figuring out your shade, fear not, there's a shade match guide on the Iman website AND an FAQ page. And even easier, if you know your MAC shade, there's a guide to find your Iman shade, too.
My match was Earth Medium—although the charts say it should be Earth Deep, but Earth Medium matched plus I don't have Earth Deep.
Of course I'd put on more makeup than this (concealer, more powder because sure it looks dewy now, but it'll be GREASE on my oily skin with a blink of an eye, eyeshadow, liner, mascara, blush, lip color), but wanted to give you somewhat of a sense of what it looks like.
Bottom line: Not everyone needs a BB cream no matter how many times you hear about them, but if you've been looking to try one because you like the idea of combining moisturizer and makeup in one easy step AND have not found a match for your olive to deep skin tone, you definitely want to try out Iman's.
Price and where to buy:
You can find it at drugstore.com and select Walgreens now and in March it will also be at Walmart and Ulta stores.
Note: Because I love the Sleek MakeUP BB Cream and I know a number of you bought it based on my review and would want me to compare the two, here goes. I love them both equally and find them both to perform very well. The only differences would be Iman's is available stateside while you'd have to order the Sleek MakeUP BB cream and Iman's has six shades as opposed to the four at Sleek MakeUP. The Sleek MakeUP BB is $11.49 vs $20 for Iman's. Even with shipping (which seems to be back down to a sliding scale starting around $2) the Sleek MakeUP one is a little cheaper.