If you've ever happened upon my Instagram stories and wondered how the heck I'm in a bonnet at home at like 11 A.M. most days, it's because I work from home. But if you've wondered what exactly that entails, I'm breaking it down here. This is also for any of my neighbors who might be reading this and wonder why you never ever see me in suits anymore…lol.
So here's the thing: there isn't a real title that encompasses all that I do. I run this blog and a bulk of my income comes from opportunities stemming from the blog. For quite some time I could live off just work immediately related to the blog, but if 2017 has taught me anything, it's that take nothing for granted and be forever on the grind. Nothing is really guaranteed in this type of work, so I'm constantly having to reinvent the wheel and be able to find multiple streams of income. This is why it's somewhat hard to define what I do because I do A LOT of things.
Content Creator:

I create content: blog posts, videos, social media posts, etc. This entails taking photos, editing photos, filming, editing video, creating copy, writing scripts, prop styling, fashion styling, and if I need to be in the content, I need to be camera ready which includes hair and makeup. A lot of the content I create you get to see here, on my YouTube channel, and on my social media accounts. Creating content can be pretty labor intensive depending on the project. Some things might require research, interviews, and travel not to mention the brain power needed to complete. For instance, my #TSABDEdit posts can take me about three days or more to create. There's the time needed to test the product which can range from a day to sometimes weeks, the time it takes to get photos, editing the photos, filming and editing video, and of course writing it can take an hour or more.
I also create content for other brands as well: writing blog posts, creating imagery for their social media, etc.
Beauty and Fashion Writer:
I write beauty and sometimes fashion stories for magazines and other major online publications. Right now I write hair stories for Allure.com and really love it because while I loved Allure as a publication, I always felt like it was still a "white woman's" magazine because very few tips were included for women with my skin tone and hair texture. Stories I've written so far include a piece on inexpensive wigs and hair extensions you can buy online and one on Simone Biles receiving hair criticism from other Black women. It feels great to be part of something that exposes the mainstream to our many facets of beauty so they aren't so "surprised" (for lack of a better term) when they come in contact with us.
Consulting: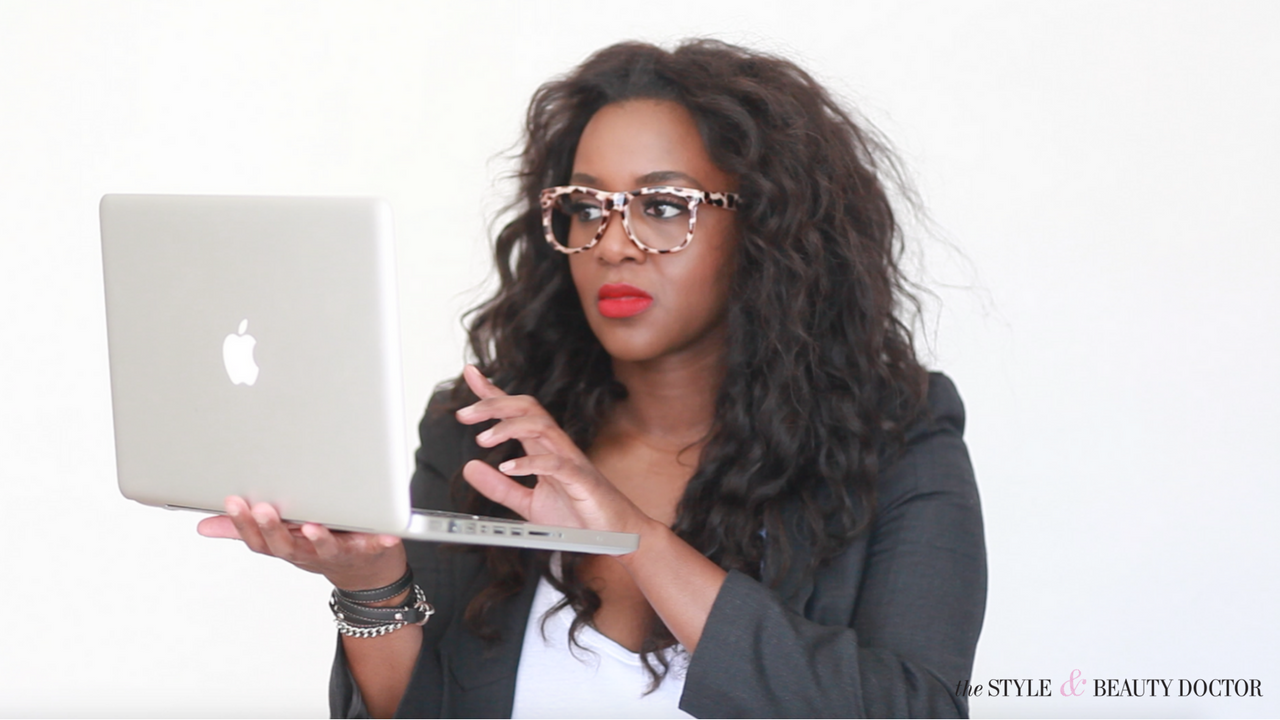 With ten years of blogging experience under my belt, a marketing background, a sales background, a social media background, and with all I know about beauty, I'm often considered an asset to beauty brands. *pops collar*
Sometimes brands hire me to consult on new product launches, social media marketing, etc. I've been on panels, at round table discussions, conference calls, etc. with some major brands which is great because this is an area I would like to transition more into as I further my beauty career.
On-Air Expert:

See more clips of me on TV here
I have a little local NYC television experience under my belt. I've appeared on air as both a beauty expert and a fashion expert. Preparing for a segment can be pretty labor intensive especially when it comes to fashion segments. I have to pull clothes, have fittings with the models, style, prepare scripts, and many things that take hours and days to do for a segment that lasts less than like three minutes…lol. I love it though and would love to do more television work as well.
Travel: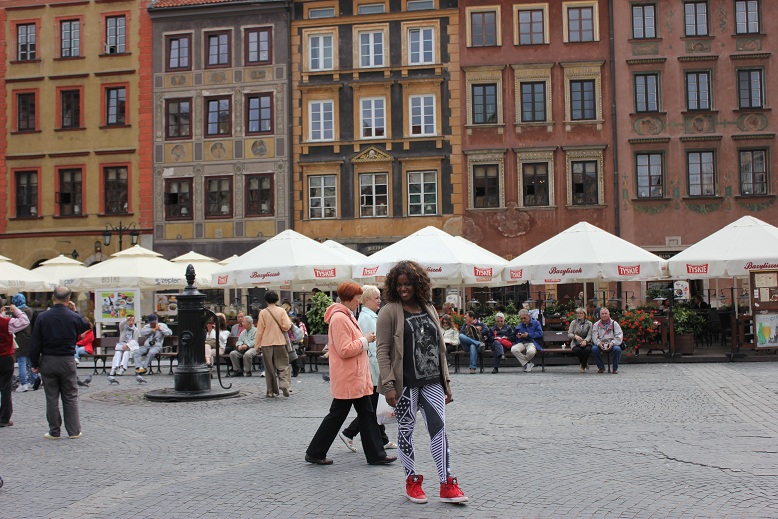 Me in Warsaw in 2012
I've done this a lot more in previous years and though a chunk of it didn't result in direct monetization, it has shaped parts of my career. I've often gone on international trips to places like Colombia, Poland, Belgium, Sweden, Ecuador, etc. and created content around my experiences. But it's not like I had free vacations while traveling—nope—I still had my regular workload to do even if I was in another time zone plus the trips had itineraries that I had to follow that sometimes started as early as 7:30 A.M.
I actually added this section because it reminded me of why I initially thought of doing this post. When I first started freelancing/blogging full time, my dad would be the one to take me to the airport for my trips. He lived up the block from me so it was super convenient…lol. But each time he'd ask me where I was going. I'd be like "Chicago," one time then "Warsaw," another and then "Medellín," and just seemingly random cities until like after the fourth time my dad was like "Um, what do you do?" LMAO.
You can read about more of my travel journeys here.

Me in the streets of Stockholm in 2016
Miscellaneous:
Then there's all the miscellaneous stuff I do to keep things afloat. I negotiate my own deals, I promote myself to brands, I go fetch my packages from my mailbox service, I follow-up on invoices, I keep my accounting, I'm the accounts receivables clerk, I research trends, catch up on new technology, take courses, read up on the industry, breakdown the packages that come in, take the broken boxes out to recycle, style myself, read and reply to thousands of emails, and keep my blog, Youtube channel, and social media accounts updated.
Oh, and there's media events to attend. I have to admit, events can be really fun but it's also a lot of work and can get expensive (It can cost me almost $20 to get into the city by railroad and train and I won't even get into how much an Uber costs because I refuse to pay that amount…lol). Some events can be as simple as a beauty brand introducing their latest products or a fashion brand inviting me in to look at their latest collections, but some of them can get pretty cool and fancy.
Sometimes I get asked questions about how I got here and it's never an easy (or short) answer to it. I mean, it's like having to retell my whole entire history as I've been doing this blog for going on 11 years now. Plus showing some folks how to do certain things feels like work and as you can see from this post, I do a lot of work already…lol. If I had to sum it up in one word I'd say consistency is the perfect one. I've written about how to start and maintain a blog a few years ago but all the info is still relevant so check it out here if you're interested. I also personally always read business articles and stay in the know with current trends—I find all of that stuff through googling and nosing around the internet so it's all out there.