These days I very rarely shop in stores for clothes. I don't have the time and energy and also WHY DO THEY PUT THE MUSIC IN THE MALLS SO LOUD?!?! I may live in one of the shopping capitals of the world, but I prefer to do my browsing on the world wide web. Here's how I navigate it.
Seriously, there's some awesome shopping to be had in NYC but if there's such a thing as having too much, then there's too much here. When it comes to chain stores, the inventory can vary by location and I do not want to hop from store to store just to find the perfect suede cut-out pumps in a 41. Plus I live in Queens and I am NOT dragging my packages on the train (if I have to hold something that weighs more than like 2.7 pounds, I swear it affects my back…lol) and I am for sure not paying to park my car in some lot. So there's that. If I happen to be in the city and need to kill time, I may slide up in a store, but I really prefer to find what I'm looking for online. I guess this also stems from my frustrations in my early days of shopping for myself: trying on numerous pairs of jeans that were way too short and made my booty look whack, fitting rooms with weird lighting, never finding things that were "my style," etc. So I'm pretty much a stan for buying clothes online and over the years have developed a bit of a system for it.
Size Charts: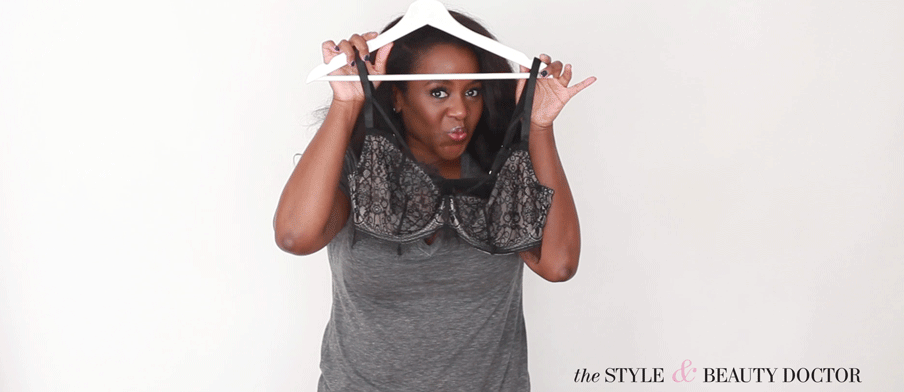 Though I shop at the same stores all the time for such a long time, I have an idea of how something is going to fit me based on previous experiences. If you're shopping on a new site, you definitely want to check out the size chart. You'll need to know your measurements (there's a gazillion guides on the internet to show you how to do it including this one) and compare them to the size chart. I know, measuring yourself can be annoying, but it can save you precious time and money.
Since we have so many amazing online clothing stores that are outside of the U.S. it's also important to check the conversion chart if necessary. A lot of stores will automatically convert based on your ISP (aka the site knows which country you're in) but many stores will require you to click for your country to get the right size chart.
Knowing your sizing is especially important if you're buying second-hand or vintage clothing from places like eBay and Etsy. Vintage clothing often comes from times when size charts were totally different from what they are now (and even now there's no universal sizing).
While we're on the topic of sizing, if you fall into the plus, petite, or tall (or interlap within any) categories, there are WAY more options online than what's in store. The downside of course is that clothing shopping has to be planned out and many times you can't just waltz into a store at the last minute to pick out an outfit.
The Best for Your Body Type:
Now, this topic can be a bit controversial but I like to approach it from the aspect of focusing on all the amazing clothing that looks great on you vs what you can't wear. I personally am able to have laser-sharp focus when it comes to browsing online because I have a great sense of what works for my body type. I have a video series on my Youtube channel that will help you figure things out. I'll embed the videos below, but you can also bookmark them and subscribe to my channel here.
I still have to do one for the hourglass shape, so make sure you're subscribed to my channel so you don't miss it.
Loyalty:
While I'm pretty adventurous with shopping online, I mostly stick to the same stores. I pretty much know what to expect in terms of sizing, clothing quality, and customer service when I stick to the same stores. One of my top favorite stores to shop from is ASOS since they almost always have styles that fit my personal style, they have the ASOS Tall collection (yay for my wrists and ankles), ASOS Curve & Plus Size, ASOS Petite, ASOS Maternity, and that ASOS Premier with the unlimited 2-day shipping?!?! EVERYTHING. And they offer FREE returns!
I also regularly peruse Gap, Zara, Express, Saks Off Fifth, and Macy's but also open to other stores as I see items that catch my eye.
Buy more than one size:
Because sometimes you never know, it might be a good idea to buy multiple sizes or even try a style you typically don't go for. You might surprise yourself! Plus you cut down on the time it takes to exchange the item in the new size. Which brings me to my next point…
Shop at stores with great return policies:
I'm fickle and I need to know I can get my money back easily. I also HATE having to pay for return shipping which is another reason why I love ASOS.com so much—the returns are free and I don't pay duty to have it shipped here from the UK. They also track the returns so I get an email starting from when my return gets scanned after I drop it off at the post office and then I get updated when they receive it and issue my refund. I wind up returning a lot of stuff from ASOS between buying extra sizes or sending back things I changed my mind about. I also keep a lot of stuff as well as you can see from my style posts…lol.
Reader Q&A
I love chatting with you guys through my Instagram Stories and recently asked you to DM your questions about shopping online so I can include them in this post. If you have more questions, just leave a comment below!
So I haven't tried any of the stylist/personal stylist sites yet, but they do sound like a great option for those who are pressed for time and want to have someone else do the styling for them. I'm sure the different services vary in terms of fees, so you'll want to make sure you check out the fine print and make sure it aligns with you. Also make sure you check to see that the brands and styles they offer fit your lifestyle, and also be open to trying new ones—you never know what you might wind up liking.
I have tried personal styling services in-store though and it's cool to have someone pull styles for you and basically all you do is show up to the fitting room and try everything on.
I LOVE buying shoes online—well, mostly I'm forced to because one of my fave places to shop for a cute trendy shoe (Zara) seems to either not stock a lot of shoes in my size or they sell out quickly. You definitely want to make sure you read the return policy with a fine tooth comb before you buy. I would definitely make sure to shop at stores that offer hassle-free returns. Typically department stores (like Nordstrom, Macy's, Bloomingdale's, Neiman Marcus, etc) are pretty flexible with returns and will stand by the quality of their shoes. Then when you get the shoes, make sure you walk around them on a carpeted floor so you don't get the soles scuffed up. I know sometimes you realize much later on that a shoe just hasn't worked up to your standards and that's also why it's a great idea to shop from retailers like Nordstrom who are known for customer service and who will stand by the quality of their goods. My friend Trina reminded me of a pair of Christian Louboutin shoes I bought back around 2011 that broke on a trip to New Orleans a few months after I bought them, and I sent them back to Saks and got a full refund. I didn't even remember I had those shoes, but that goes to show how shopping from stores with great track records can help ease your mind about buying online.
Read also How to Shop for Makeup Online
Do you shop online for clothes? Have questions? Tell me in the comments!