Read ALL about my review process including how I take swatches, photos, and more here.
OK—I'm slowly getting back into the swing of things after being away and my big event last Saturday. I've shown you the NEW deeper golden brown, medium olive, and rich, deep chocolate shades Cover FX added to their foundation lineup in the Total Cover Cream and Natural Finish Oil Free Liquid foundations and now here's the Pressed Mineral Foundation!
So I love Cover FX Pressed Mineral Foundation because it's silky smooth, has great pigmentation, and can be used alone or to set your cream or liquid foundation (just don't use too much to set it). It's a powder, yes, but it won't give you that overly-powder look (unless you keep layering and layering and layering…lol).
I mentioned this in the Natural Finish Oil Free Foundation post, but it's worth repeating. I'm shade N110 in Cover FX, but now that they launched the new shades, I have more options to play around with for different looks. For instance I'll add a little P110 in the Total Cover Cream Foundation (or I'll set with the P110 Pressed Mineral Powder Foundation) to my look if I'm going to be on camera or have my photo taken. My undertones are neutral so for everyday N110 is my jam, but sometimes my neutral tones can look a little grey on camera so I need the added warmth that the P110 shade would give me. I also love that there's tons more contour options now—I use N120 or P125 depending on the look I'm going for and find that P120 in the powder foundation makes for a nice matte bronzer shade to warm the perimeter of my face. See—options.
It's almost important to remember that many women of color are NOT one uniform shade on the face—we typically tend to be lighter in the center of our face and darker around the perimeter—this means often times just ONE foundation shade WON'T cut it. This is why things like highlighting and contouring (it doesn't always have to be extreme you know) are great for getting the most natural foundation look on women of color.
Find your shade in Cover FX here
Some of the Pressed Mineral Foundation swatches are harder to see because of the texture of the product—-but you can see clearer representations of the shades in the Total Cover Cream and the Natural Finish Oil Free swatches.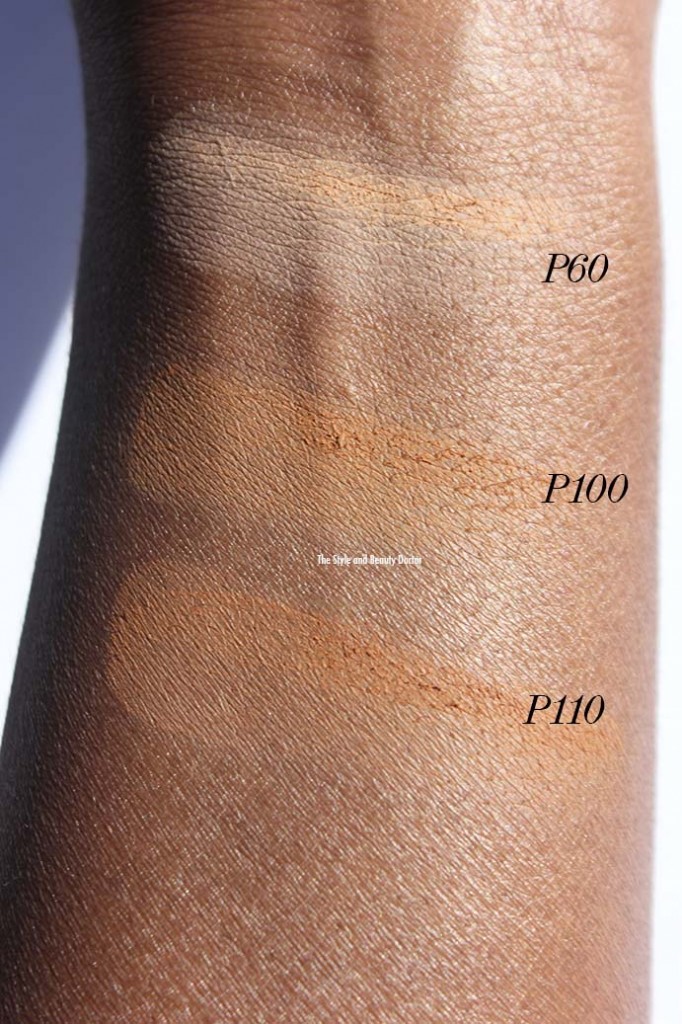 Price and where to buy: $36 at coverfx.com and Sephora