Are you wearing the WRONG foundation? It's quite possible and hey, I'm not even going to shame you for it either. We all learn at some point, but sometimes finding shades for deeper skin tones can be a bit difficult because brands act like some of us don't exist. (SMH). So I'm equipping you with some tips and tricks to help you find your right shade in a very informative and detailed video.
Now we all know (or should know) you can't just pull up on any foundation and call it a day. You need to make sure you understand your undertones, foundation undertones, and the fact that there is NO universal shade guide in the makeup industry which is why I wrote the Why MAC is NOT a Foundation Guide post.

Read the review on these The Ordinary foundations here
Then there's also the unique natural coloring of women of color. We're quite often more than one shade in our face: darker along the perimeter and lighter in the center. I talk about this more in depth in Why ONE Foundation Shade May Not Cut it for Women of Color.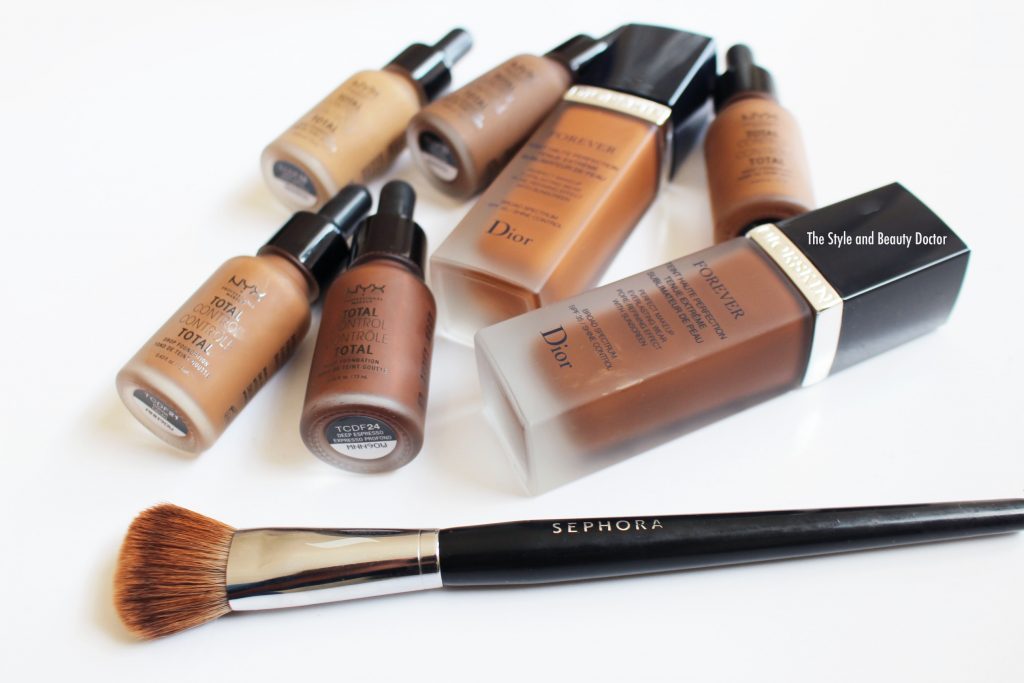 Read the review on these here
So to help break it down, I've created this in-depth video with foundation demos that help you to visualize the entire foundation selection process. You'll see why undertone selection is very important and how not to mistakenly wear the wrong shade.
I would also recommend reading my Fenty Beauty review because it has a lot of detail in it about foundation matching as well.
Side note: Bear with me because I'm currently juggling a ton of projects right now and as you may have already noticed, my blog posts have been a bit off schedule. We'll be back on track VERY soon (I hope so at least…lol) and I have LOADS of ideas and content to get through but they take time and I'm a little backlogged right now.
Now, I KNOW people who read blogs don't necessarily want to watch videos and I do try my best to create content for both this blog and my Youtube channel, but I'm hoping you'll watch this because it's me…lol. And also because there really is some great info in there that can really help you with picking out the right foundation shade with tips especially for those of us with deeper skin tones.
I'm doing a part 2 soon which will talk about foundation finishes and formulas so make sure you're subscribed to my Youtube channel so you don't miss it.
***EDIT: Check out part 2 below!****
I have some cool blog content coming up really soon but with starting a few new gigs, I'm being stretched in multiple directions. But I'll back like I never left (and please don't leave me…lol). Make sure you're also subscribed to the blog so you don't miss any updates. We're about to swing into the holiday season and I'm so excited so stay tuuuuuned :)
See all foundation reviews, swatches, and demos here