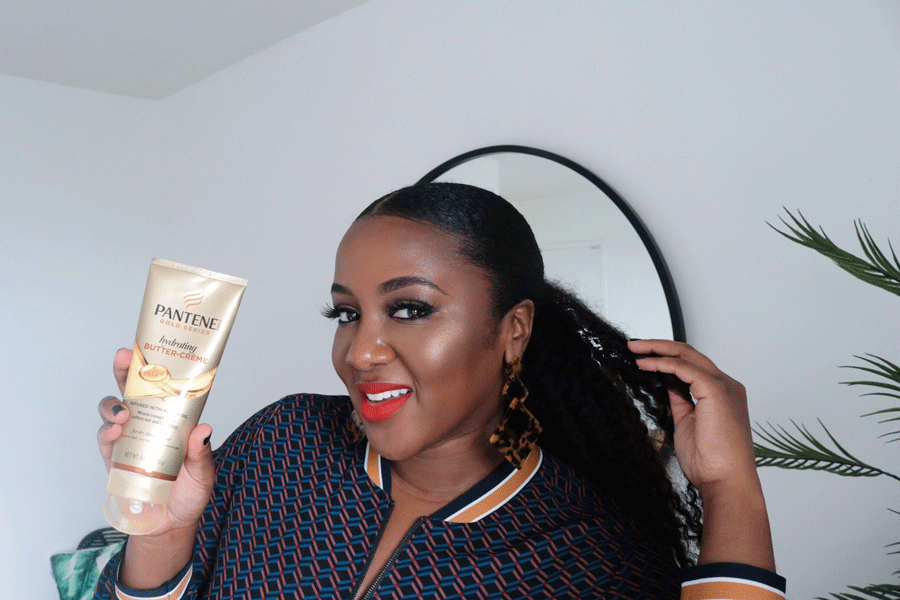 This post is sponsored in collaboration with Gold Series from Pantene and Royal Oils from Head & Shoulders. As always, all opinions are 100% my own. Shop the Royal Oils and Pantene Gold Series Collections at Target!
You know, we tend to hear tidbits about hair care so often that over time we don't question if they're actually correct. Like, does the hair grow faster when you trim it? Or should we be greasing our scalps?
To get the real 411 on these plus other Black hair myths, I had a chat with Dr. Rolanda Wilkerson, Principal Scientist/ Senior Manager Scientific Communications at P&G. Who better to set us on the right path than a Black female scientist who helped develop two successful hair care lines (Gold Series and Royal Oils) created especially for our hair.
Myth: You can moisturize the hair with oil
Dr. Wilkerson: Some oils can provide a temporary, moisturized feel to the surface of the hair. However, the benefit from concentrated oils can be short-lived because many oils with the exception of coconut oil are too large in size to penetrate the hair fiber. This is where the art of formulating products and hair strand penetration/evaluation comes in. It's important to have the right balance of ingredients in a formula so that actives that truly provide hair benefits don't just sit on the hair but also penetrate to protect the hair for both immediate and longer-term benefits.
Myth: 4C (very tightly coiled hair) is the strongest of all hair types
Dr. Wilkerson: A textured hair strand has uplifted cuticles at every place where the hair curves – these are breaking points for the hair. Textured African Ancestry hair can be fragile and feel dry as a result. Because of the uplifted cuticles, the hair is naturally more porous and more fragile than naturally straight hair. Contrast this with a straighter hair strand which does not naturally have the uplifted cuticles and can withstand more manipulation. Therefore, textured hair needs to be protected to withstand the mechanical manipulation and styles we love.
This is why the Royal Oils and Gold Series Collections were developed–to deliver hair and scalp benefits while at the same time delivering the needs of highly textured hair like 4C hair.
Myth: Cutting the hair makes it grow faster
Dr. Wilkerson: Cutting the hair prevents continued breakage that may be observed from split ends. The reduction of breakage when split ends are cut provides the perception of "faster" hair growth.
Myth: Having dandruff means you're dirty and don't wash your hair enough
Dr. Wilkerson: There are many causes of dandruff – one of which is prolonged wash frequency. If your wash frequency is prolonged, there will be product build up on the scalp and hair, which can make the scalp condition worse. It's important to wash with a product that will address the scalp needs and give you an effective cleanse.
Also, sebum, our natural oils produced on our scalp can sit on the scalp and oxidize when there is prolonged wash frequency. This oxidation of the scalp oils causes damage to the scalp and the hair. Whether it's flaking/dandruff or you believe it is product buildup, a scalp care product with zinc pyrithione (ZPT) like the Royal Oils Collection can address the scalp needs.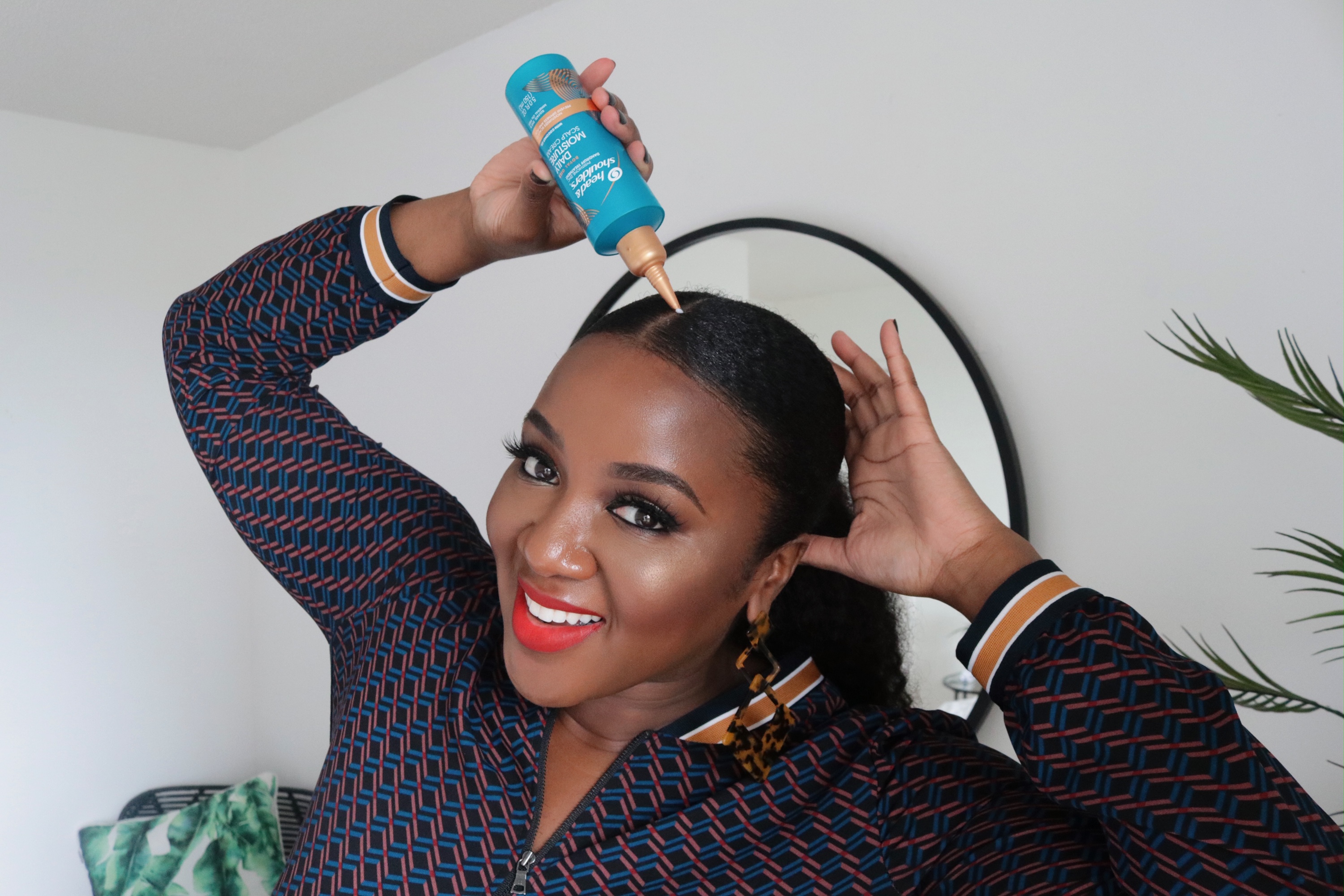 To curb dry scalp or dandruff, I like the Royal Oils Daily Moisture Scalp Cream
Myth: Greasing or oiling the scalp curbs dryness and gets rid of dandruff
Dr. Wilkerson: Some oils can provide moisturizing benefits to hair like Argan or castor oil while others can have cooling effects and may help remove some product build up like tea tree oil. That being said, oils won't adequately or effectively address a dry, itchy scalp because they don't get to the source of the problem, which is the fungus on the scalp. If you have a dry scalp or dandruff, you want to use a product, like the ones in the Royal Oils Collection, with an ingredient like ZPT, a scalp care active that is going to reduce the presence of the fungus, restore the scalp to a healthier state, and clean the hair.
Myth: Dirty hair grows faster
(some people go weeks, sometimes months without washing their hair because they say that makes it grow)
Dr. Wilkerson: For scalp health, infrequent washing can be problematic, especially for someone who experiences a dry, flaking or itchy scalp, or uses products that cause build up. When the scalp itches and a person is not using a scalp care product, they're scratching, which can impart damage on the hair fiber, resulting in hair breakage near the root.
Additionally, an unhealthy scalp, with itching, dryness or flaking, produces hair that is not in the best possible state. We can see damage at the root of the hair when one or more of those three things is occurring. It's recommended to shampoo at least once every three days, especially for someone who has dry, flaking or itchy scalp but this depends. Some women, depending on the oil levels of their scalp and hair, may only wash once a week.
Thanks so much to Dr. Wilkerson for breaking this down!
See my 4C hair wash routine and how I keep it moisturized here.
Want to see my hair timeline? Check out my hairstyles from relaxed to natural and everything in between here.
Were there any myths you believed before reading this post? Tell me in the comments!
P.S. Want to see how I got this style and how I maintained it? Get the full scoop (including hair details) in my YouTube video below and make sure you subscribe to my channel!