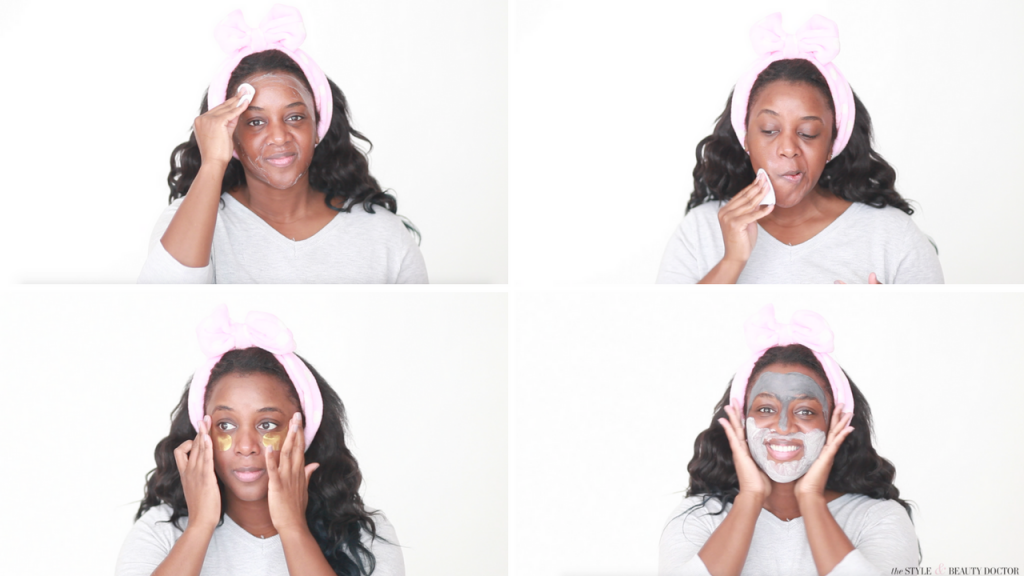 Listen, skincare can only seem complicated because there are options out there for just about everybody—but when you realize that YOU are the only one that matters, it's actually easy to drown out all the other skincare noise. And I'm here to help, so keep reading so you can stop playing yourself if you fall into one of these skincare traps.
"Trendy" and buzz-worthy ingredients
Every now and then there's some new trendy or buzz-worthy skincare ingredient. I personally like to know about products even though they may not be for me because I run a beauty blog and being in the know is part of what I do, but for you—YOU—only need to pay attention to what speaks to YOUR skin type and current skin issues.
You also want to spend some time googling around when you come across a trendy ingredient that you're not familiar with. Look for reviews and read through tons of them paying close attention to those coming from those with similar skin types and issues as you. It's also a really great idea to talk to a skincare professional if you have questions about adding certain products into your routine. And that's a great segue into my next point!
Self-treating
Gurl, let's be real with ourselves. We all have our areas of expertise, but dermatologists we are not. I know heaps about skin and skincare and even I visit a dermatologist. I don't know who to blame, but perhaps the ease of finding all sorts of tutorials online makes it seem like you can do everything yourself, but when it comes to skincare you can wind up either spending more money and time than you needed to and/or make your skin condition worse.
Over the counter treatments are great but they have their limits. Sometimes you might need a higher percentage than what's offered OTC and that's where a dermatologist can come into play. Say for instance you have had a persistent bout with acne and it seems as if nothing is working—head to a dermatologist. She or he is WAY better equipped to figuring out what's best with your skin than a random stranger on the internet is and can put you on the right treatment to deal with your condition.
Take me for instance, I know eye creams are necessary because we need the moisture in that area—consistent usage can also help prevent fine lines and wrinkles. But I knew that no eye cream in the world would give me the type of results I got when I got filler to fix my under eye hollows (see a video of it here).
You also definitely want to make seeing a dermatologist a part of your routine if you have skin conditions like eczema, rosacea, etc.
A lot of people automatically think going to the dermatologist is expensive, but look into what your insurance might cover. If insurance doesn't cover your treatment, you can also look into payment plans your dermatologist might offer. In some cases, it's worth spending the money to let a professional assess your skin than to keep self-treating without anything changing (or even getting worse).
It's also a great idea to see an esthetician for things like facials, waxing, laser treatment, chemical peels, etc. A good esthetician will keep your skin in check and will notice if you slack off when it comes to your routine.
Not wearing sunscreen
If I had a dollar for every time someone directly told me or I indirectly heard them say they didn't need sunscreen, I'd have enough money to hit the Gucci store and pick up a few things I've been eyeing. DO NOT FALL INTO THIS TRAP. I've talked about sunscreen and the 50 million reasons why you should wear it, along with DOZENS of sunscreens that won't look ashy on darker skin tones, so don't even step to me about all the reasons why you won't wear sunscreen.
If protecting yourself from the sun's harmful rays isn't enough to get you to slather it on year-round (sun exposure is cumulative meaning all those quick 15 minute outdoor trips add up AND the sun still omits those harmful rays even in the winter and um, Black folks DO get skin cancer in more aggressive forms than our counterparts), you should know that if you're trying to fade dark spots, doing a chemical peel, using any kind of brightening treatment, using AHA/BHA, etc. YOU NEED TO WEAR SUNSCREEN. The use of products that fade dark spots or that help to brighten the skin or even the texture make the skin more sensitive to the sun—SO PUT SUNSCREEN ON, BOO. Last thing you need is for you to get burned and then just think about the drama it will be getting your skin back on track after that heals.
Not being consistent
If I had a dollar for every time someone said a product didn't work for them and when I asked how long they gave it, and they say they only gave it a few days, I'd be vacationing in the Maldives swimming in dividends with my third husband.
OR if I asked how they used the product and it was SO WRONG from the product's intended use—chile, I'd be outchea RIIIIIICH.
Yo, skincare products aren't these magically super-potent products that work just by you eyeballing them. You have to use them according to the directions—that means if it says use a dime sized amount at night three times a week—guess what? USE A DIME SIZED AMOUNT AT NIGHT THREE TIMES A WEEK. Products won't work if you don't, girlfriend.
I could go on, but right here feels like a good place to stop this post (also because I titled it "4 Skincare Traps to Avoid" lol).
Here are some more skincare posts you should read though:
It's Winter, Have You Switched Out Your Skincare?
Here's What You Need in Your Nighttime Skincare Routine
Here's Why Your Skincare Products Might NOT Be Working…
Need Help Starting a Skincare Routine? READ THIS
Skincare and Makeup Posts You MUST Read